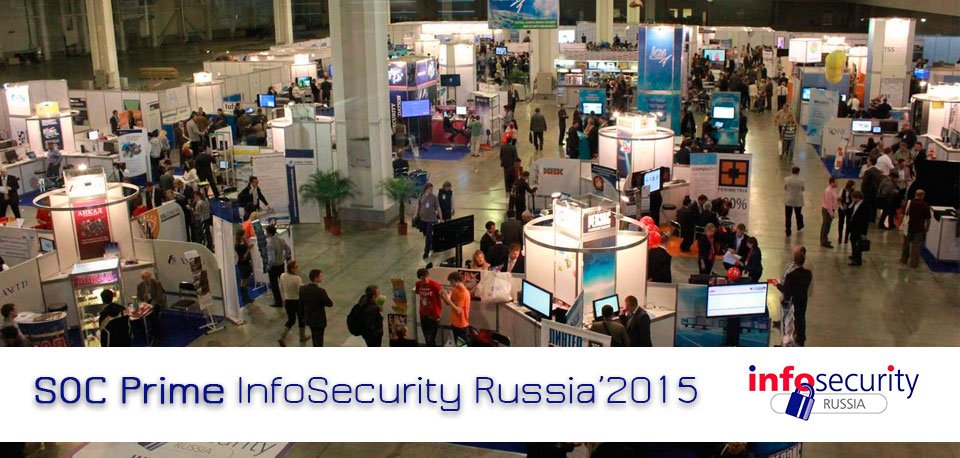 SOC Prime is eager to participate at InfoSecurity Russia'2015 that will take place on September 23-25 and to present a session "Automation and return on investments in SIEM and SOC projects" on Wednesday, September 23rd at 16:30.
We are also grateful to our partner IT Guard for giving us an opportunity to conduct a session on our products: "Got SIEM. We can help!" at IT Guard's stand at 15:30 on September 23rd and at 16:15 on September 24th. You can find our representatives at this stand during any other time as well.
InfoSecurity is the main IT Security event in Russia which provides excellent business opportunities for all participants. As such, it is critical for networking between vendors, integrators and clients. InfoSecurity Russia is also one of the most recognized worldwide exhibitions and gives a chance to international representatives to develop a business in Russian IT security market.
Feel free to join for discussion of SOC Prime's products and global security tendencies. Please contact us at sales@socprime.com if you want to schedule a meeting.