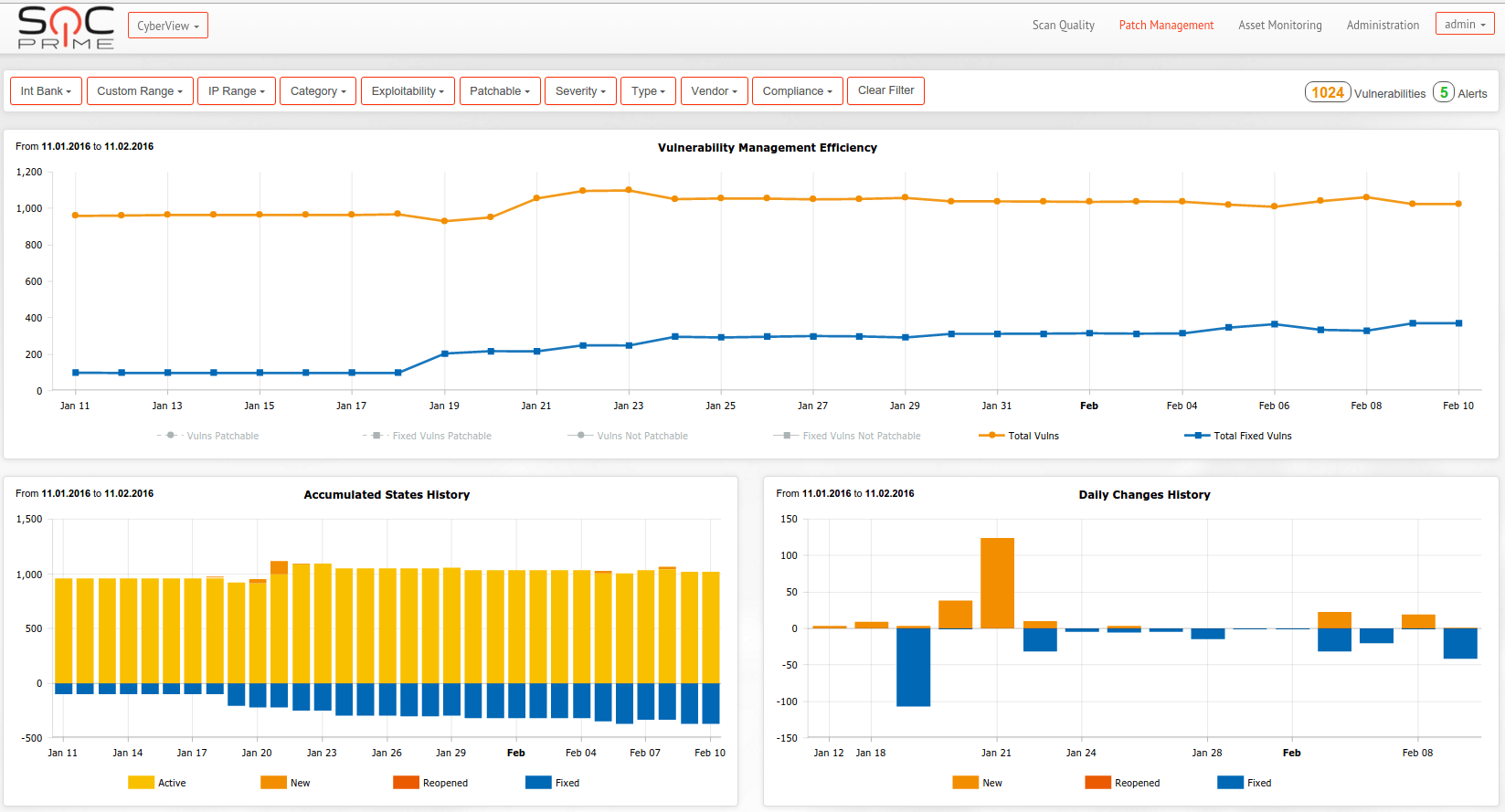 SOC Prime is proud to announce the latest solution in our portfolio – CyberView. It provides a simple interactive way of exploring and understanding the continuous data flow and empowers business and security experts to make real time decisions on vulnerabilities, risks and remediation.
Powered by live intelligence CyberView provides unprecedented breadth of structured and easy-to-utilize data that can be used by SOC Managers and Executives alike. Customizable and intuitive visualization ensures that all users have plenty of information to achieve their respective goals.
Key Benefits
A common ground for Executives, SOC managers, IT and security experts
Interactive Exploration and Full Visibility of for your Vulnerability, Patch and Change Management processes
Data backed by market leading QualysGuard Vulnerability & Compliance Suite
Turnkey CEF certified, LEEF & bi-directional integration for HPE ArcSight, IBM QRadar and Splunk.
Automatic quality control of every vulnerability scanning operation
Full long term Scan Data statistics
Analytics for geo-distributed, multi-tenant, HA, DR & MSSP environments
Designed to be deployed < 1 hour
CyberView is a part of SOC Prime Operations platform that empowers Enterprise, MSSP and Public organizations to proactively defend against ever-changing cyber threats. Backed by the team of cyber security professionals with combined experience of 120y+ in the industry and practical knowledge of implementing more than 50 SIEM & VM projects. SOC Prime is HPE Technical Alliance, IBM Security, Splunk and QualysGuard API Developer partner.