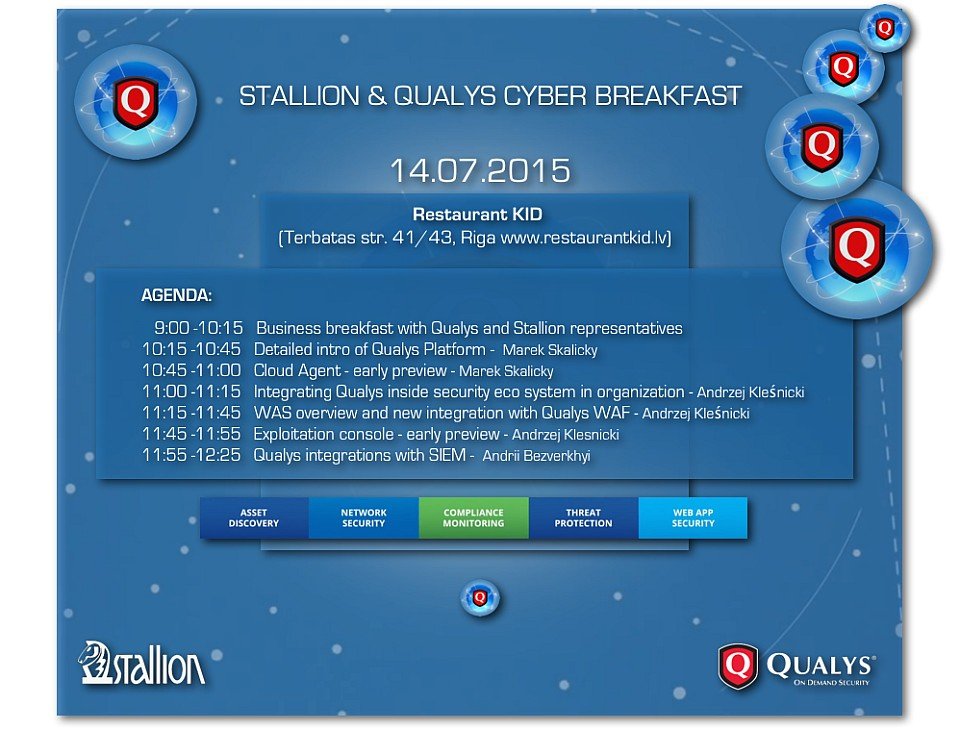 As part of continuing the strategic cooperation with Qualys, SOC Prime embarks on another journey, this time to the great Baltic cities: Riga and Vilnius!
Our CEO, Andrii Bezverkhyi will present at 'Stallion & Qualys Cyber Breakfast' 14/07/2015 and at follow-up event next day in Vilnius, with updated review of Integration Framework for Qualys that enables maximum automation and sophisticated correlation capabilities: from small SIEM teams and all the way to professional SOC units. The speech will also include a showcase of free and open-source SSL Framework that connects Qualys SSL Labs to HP ArcSight, IBM QRadar and Splunk as well as new Framework module that is just being announced.
Visit planned as a part of meetings session & events over the Baltic countries with the presentation of SOC Prime's revolutionary technologies: Predictive Maintenance and Integration Framework.