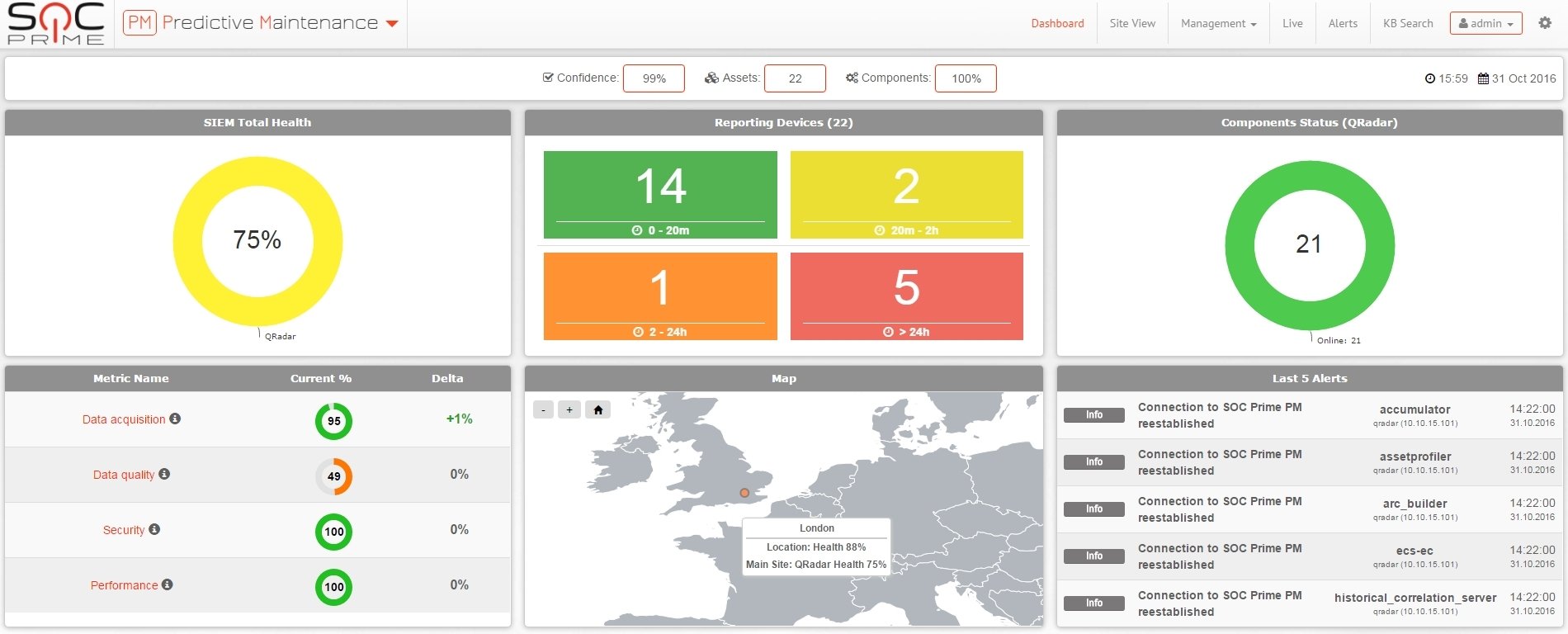 London, UK – October 31, 2016 – SOC Prime announces a release of Predictive Maintenance for QRadar!
Following the success of Predictive Maintenance for ArcSight, we are taking the next global step and launching Predictive Maintenance for QRadar. This version of our solution will feature the same high quality of content, intuitive and informative UI and innovative technologies that you have grown to expect of SOC Prime.
QRadar becomes the second entry in the long list of the existing SIEM solutions that will experience a transformative shift to the proactive defense through SOC Prime's products.
SOC Prime Predictive Maintenance enables revolutionary transition from reactive outdated SIEM management into predictive methodologies. That innovation allows our clients to detect security incidents at an early stage & proactively leverage them before they escalate.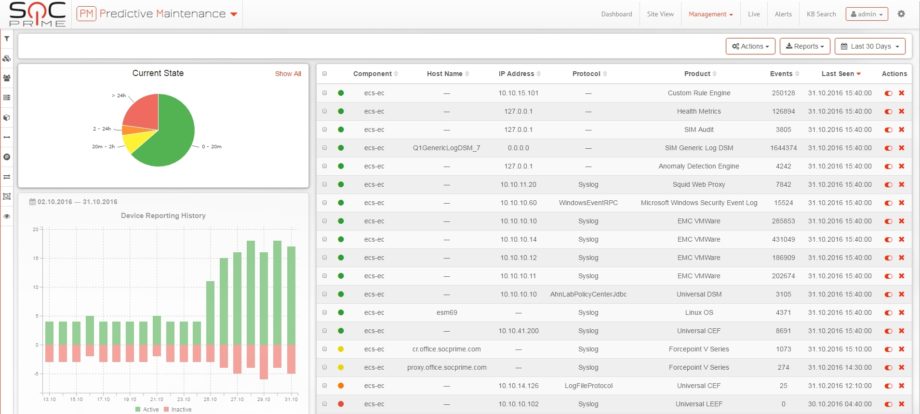 Predictive Maintenance empowers your organization's security by establishing a common ground between Executive Board, SOC Management and SIEM experts. Reduce Time to Solution from days to minutes, stop reacting to issues – predict & prevent them! Automate the routine processes of SIEM experts to free up their time to act on Threats detection, investigation and response instead of wasting it on constant tuning. Implement KPIs and operational transparency clear for both SOC team and management.