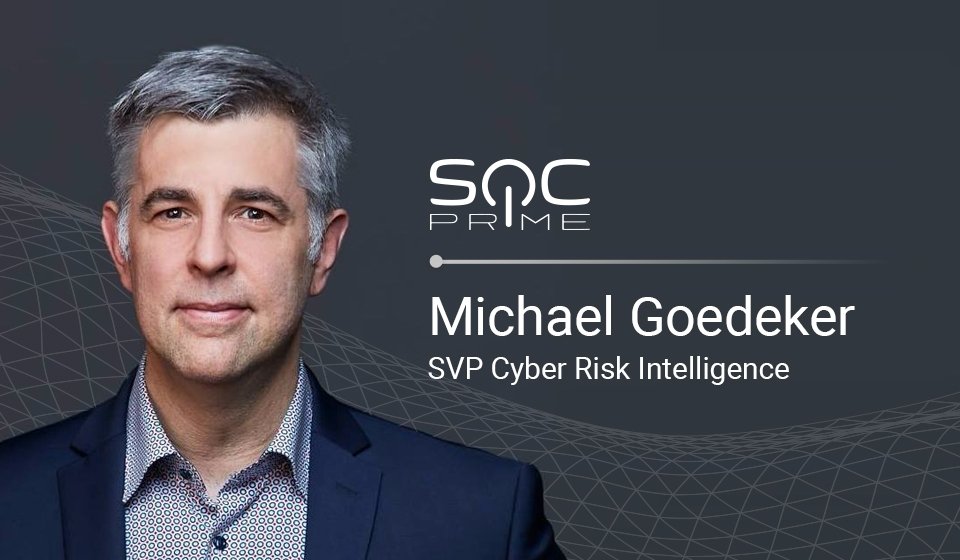 Delaware, USA – June 18, 2018 – SOC Prime, Inc. is pleased to announce Michael Goedeker joins our team as Senior Vice President of Cyber Risk Intelligence. Michael is well-known cybersecurity expert and researcher on the frontline of cyber warfare, espionage and crime. He has worked for leading cyber security vendors including the IBM, Guardium, Symantec, Sophos and Accenture. Qualified to ITIL, ISO27002, CEH, CHFI, CCISO, MCSA, MCSE, MCT, MCITP, ACE and a number of IT Security vendor certifications Mr. Goedeker is conducting thorough studies of cybersecurity threats and risks posed by them from every angle.
"Mike has extensive experience in cyber security operations and in-depth knowledge of adversary behavior and tactics, along with numerous investigations of hacking, cracking and cyber crime," stated Andrii Bezverkhyi, CEO of SOC Prime. "It feels like only yesterday we worked together during the investigation of the 2015 and 2016 BlackEnergy / Fire Sale / Sandworm attacks, designed SIEM use cases to address Mirai botnet and collaborated on countering the WannaCry and NotPetya global incidents. Can't wait to take our cooperation to the next level!"
"I am happy to be a part of SOC Prime. Both of our company's missions are to make security simple and actionable," added Michael Goedeker.
Outside of SOC Prime Michael Goedeker is the CEO of the Hakdefnet Cyber-Security, the company that helps Banks, Insurances, Industrial Companies, Services and Government Institutions to protect themselves against nation-state sponsored cybercrime, espionage and warfare. It is also worth noting that Michael helped to establish SOC Prime since its inception as part of the Advisory Board.