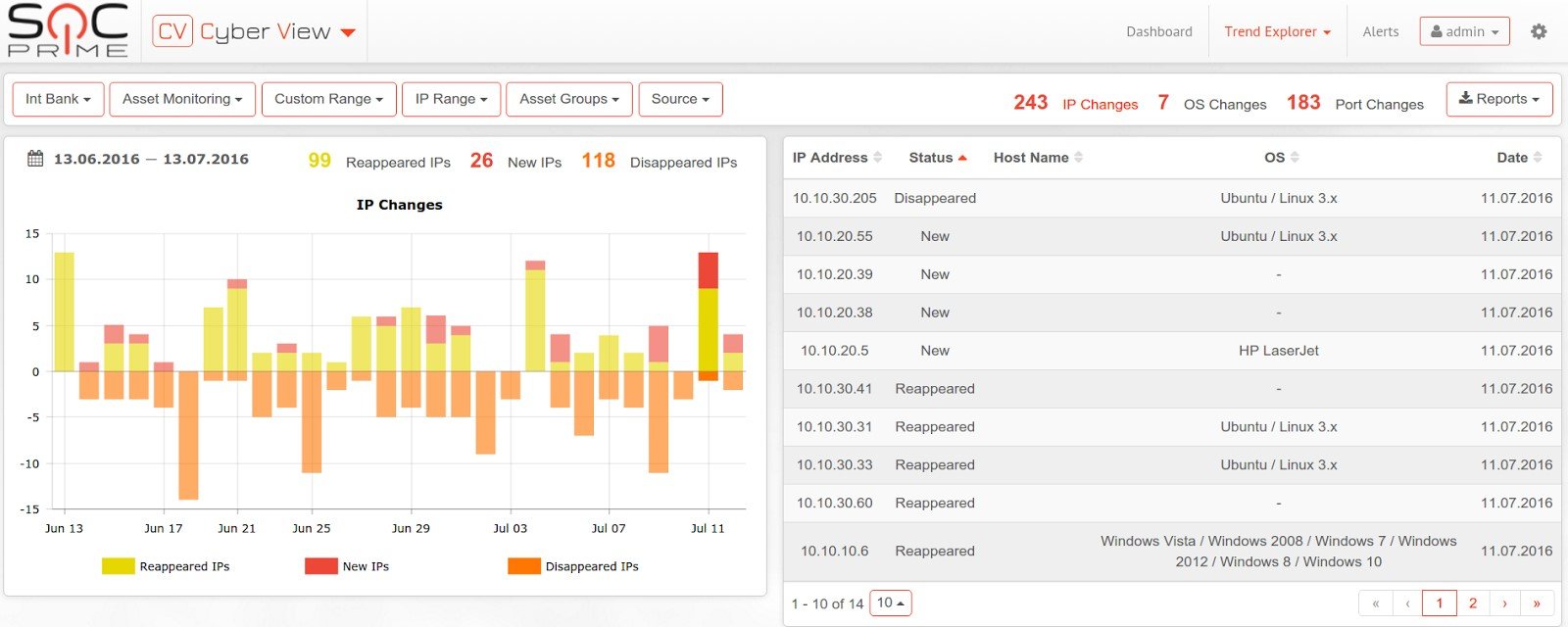 SOC Prime, a dynamic Cybersecurity startup, with a team of experts with a cumulative experience in the industry for over 130 years CyberView 2.2 (SOC Prime CV), a module of its Cyber Operations platform specialized in Data Acquisition, Quality and Visualization of vulnerability data. Current implementation of the solution supports data feed from market leading in Vulnerability and Compliance management space, QualysGuard. Compared to out-of-the-box capabilities where only vulnerability data is processed, CyberView acquires inventory scan, web application security and compliance checks data as soon as it becomes available in Qualys SaaS platform.
With CyberView decisions on vulnerability risks and remediation can be understood and acted upon by Business stakeholders, IT and SOC managers to assure that Patch and Vulnerability Management process is continuously effective in your organization. CyberView acts as a platform for real time collection of vulnerability, patch, web application security and compliance data from market leading systems such as QualysGuard. All the data in CyberView can be explored in real time, with dynamic filters and helps to provide a complete and easy to understandable picture of how effective Vulnerability & Patch management processes are working in your organization. CyberView provides native bi-directional integration with market leading SIEM technologies such as HPE ArcSight, IBM QRadar and Splunk, data pre-processed by the platform is easily exportable into CEF, LEEF or CSV formats.
Going beyond just vulnerabilities, CyberView allows to spot asset changes in real time and perform historic analysis for any IP, Operating System and Port changes in your environment. You can track and explore any changes in network (missed/appeared hosts, OS changes, port/services changes) at any given point of time. As changes arise, SOC Prime CV sends automatic alerts to SIEM systems or via email to make sure that information security and SOC teams are always on their toes to counter modern threats and reduce risks of their organizations and customers.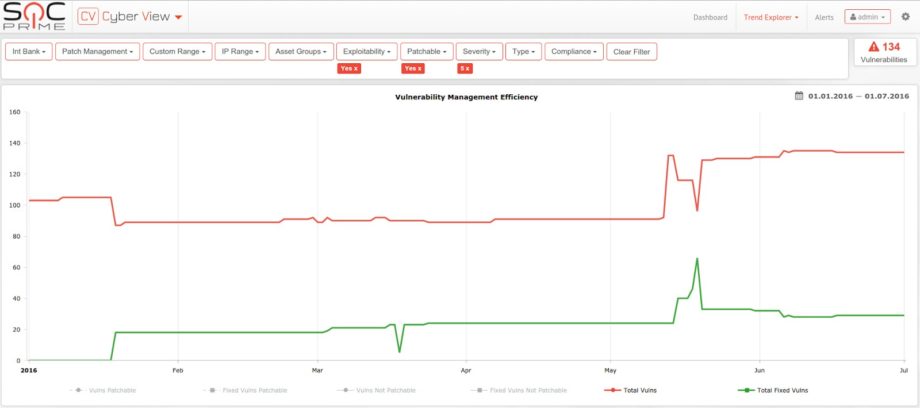 "As we live in interconnected and Data-driven world the amount of information that needs to be processed by executives in any organization is immense already and keeps growing. CyberView leverages a Data-driven approach to make Cyber Security understandable and manageable for all stakeholders in a company including Business Executives, SOC Managers, IT and Security experts. Our platform provides an easy and understandable way to connect Processes, Procedures and People and eliminates the common gap between what is written on paper and the real picture of things."

Ruslan Mihalev, Chief Customer Officer of SOC Prime.