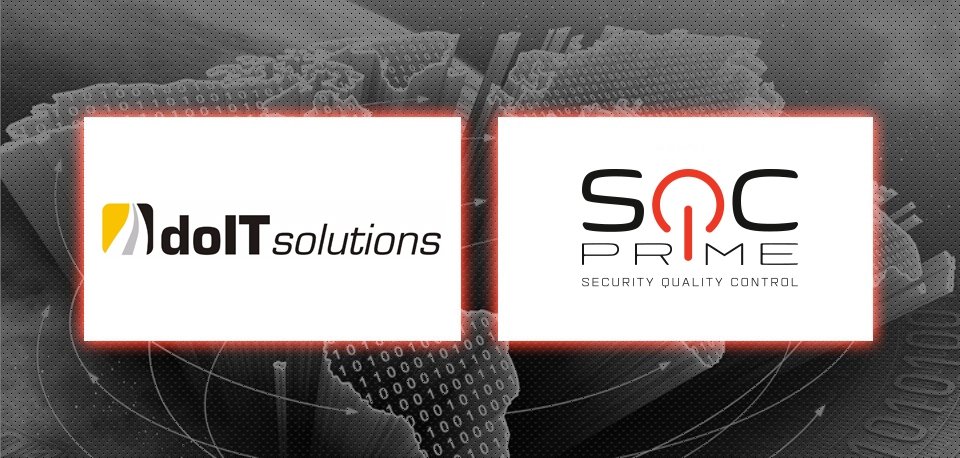 Delaware, USA – October 20, 2017 – SOC Prime, Inc. announces a new partnership with doIT Solutions GmbH.
doIT Solutions was founded in 2010 and now provides large companies with modern security solutions, focusing on their flexibility and reliability, as well as ease of operation.
The company aims to provide its customers with the most effective solutions that can be implemented in the shortest possible time and that take into account all customer needs. The company has deep market knowledge and carefully chooses vendors and partners.
We expect that this partnership will provide our customers the outstanding quality of security, significantly increase the effectiveness of their cybersecurity products and make managing them more accessible.
For more information on our new partner and their operations, please contact doIT Solutions