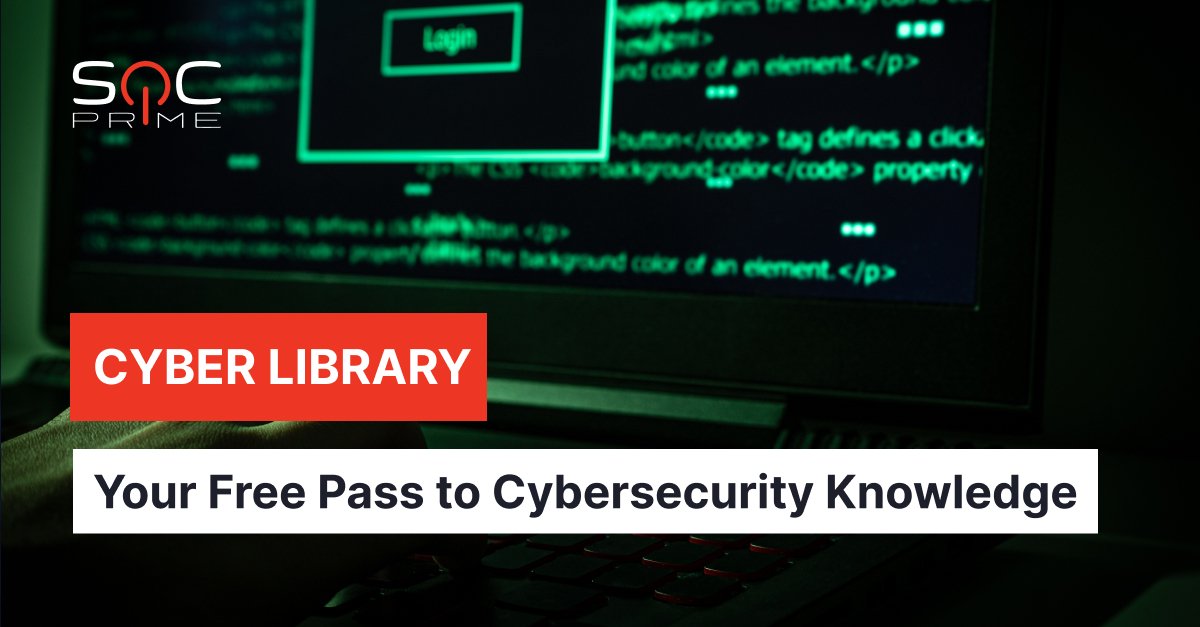 On March 15, 2021, we announced the release of our Education Portal, a brand-new knowledge-sharing space for security performers that provides direct access to free cybersecurity resources, including how-to content guides and webinars hosted by the SOC Prime experts and our partners. Since then, the portal has acquired a new name of Cyber Library and received several major functionality upgrades to reflect its core mission and provide smooth access to security education powered by Threat Detection Marketplace.
A Single Online Space for Cybersecurity Knowledge
Cyber Library delivers free cybersecurity knowledge, allowing any enthusiast to master SIEM hard skills, watch deep-dive educational videos, and catch up with how-to guides on threat hunting online. All the educational resources are available from two main sections:
Explore

—

read articles, tutorials, and how-to deployment guides to hone your threat hunting skills and deepen your Threat Detection Marketplace expertise.
Watch

—

get free access to insightful walk-through videos and online educational session recordings from our extensive webinar archive.
Smooth and Simple Registration for Online Events
The newly released Cyber Library is aimed at providing swift registration for upcoming online events. Security enthusiasts no longer need to fill out registration forms for each session they want to attend as they had to do before the release of our educational space. The Webinars page on SOC Prime's website now displays the link to the Cyber Library next to the upcoming event instead of redirecting the user to the event page with the registration form they were required to complete.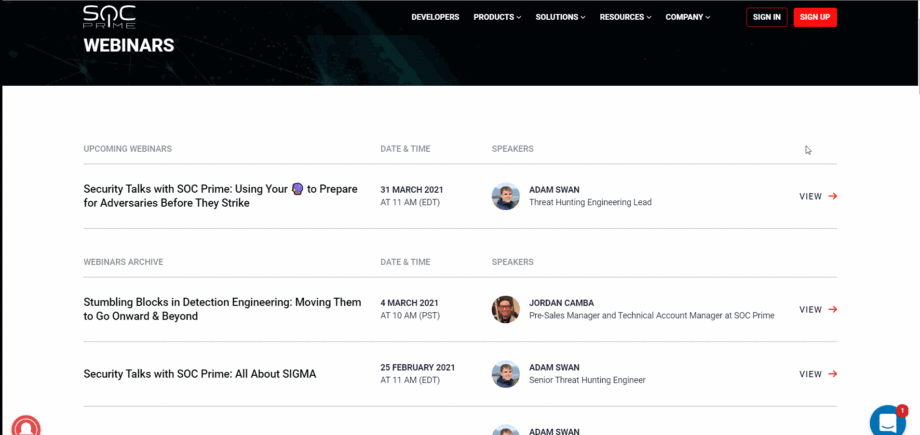 Calendly Integration
To make event registration even more smooth, we've also added Calendly integration with our Cyber Library. Security performers can now click the Attend Online button from the webinar page, select the date and time of the upcoming event in their time zone, and confirm the scheduled action.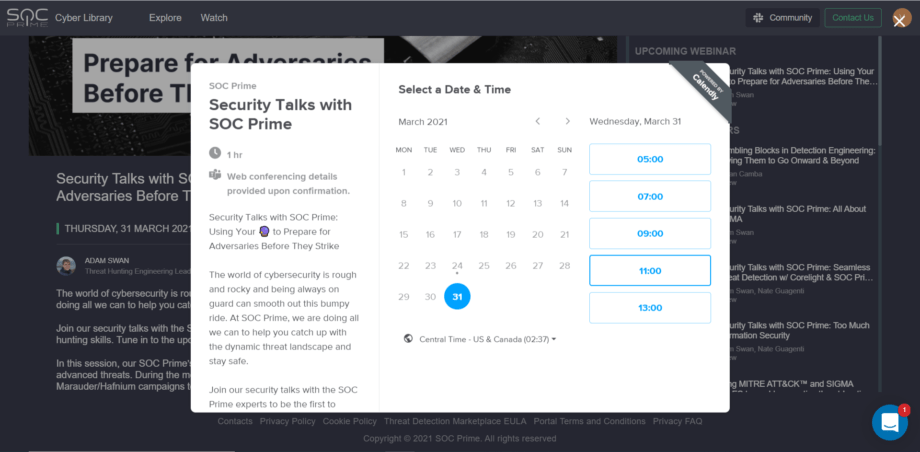 The confirmation pop-up will then display the details of the upcoming event, and the user will also automatically receive the email notification.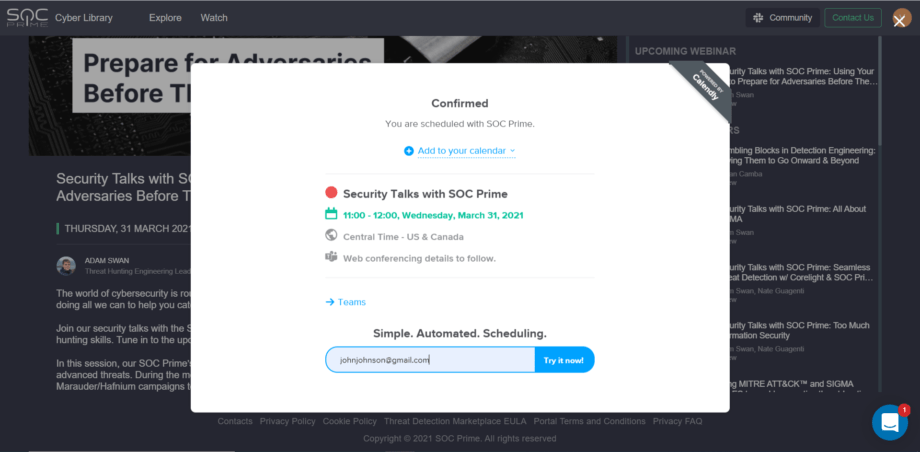 Moreover, Calendly integration enables security performers to add the upcoming event to their Google calendar by clicking the corresponding button right from the email. The webinar link will be automatically generated and added to the event details.
Policy Updates
Finally, we've updated the Policies in the Cyber Library footer to keep them consistent with the same documents in Threat Detection Marketplace:
Privacy Policy

Cookie Policy

Privacy FAQ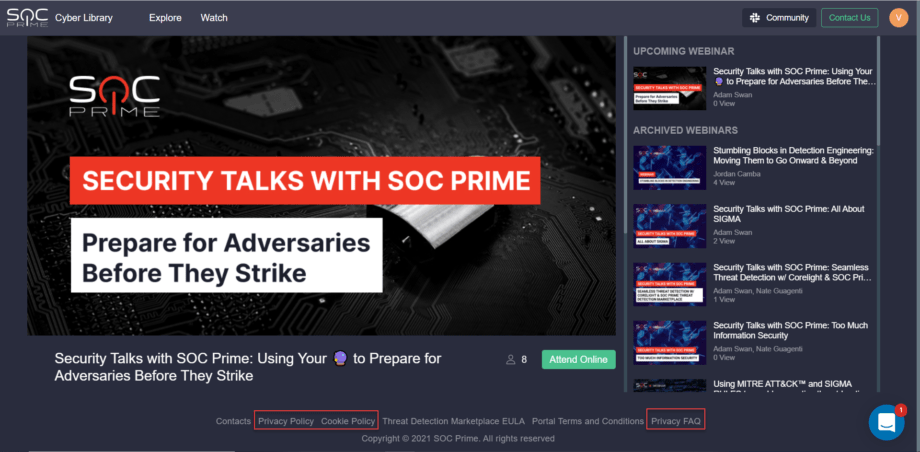 Ready to start learning? Subscribe to Cyber Library and begin your deep dive into cybersecurity knowledge.