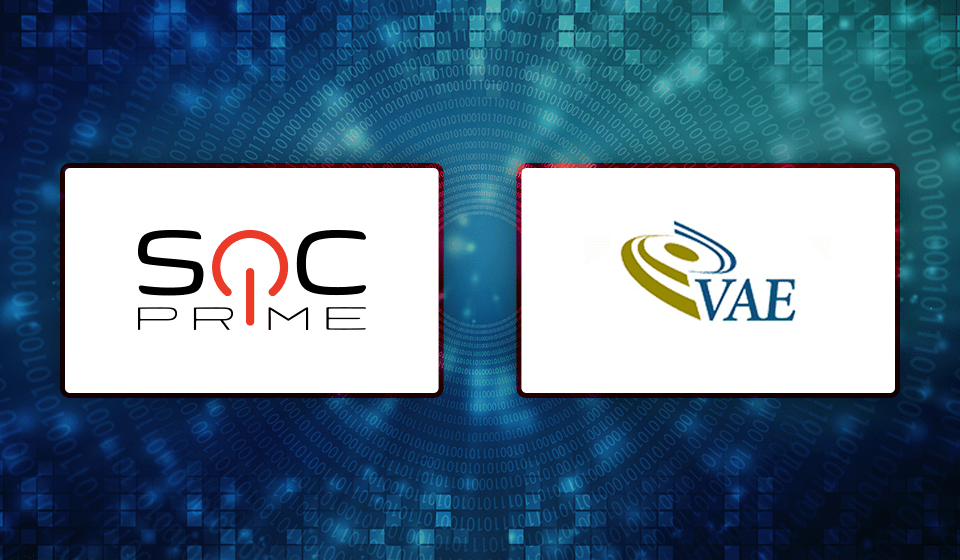 Delaware, USA – November 13, 2018 — SOC Prime, Inc. announces a new partnership with VAE, Inc., a Value-Added Reseller that offers products from the best hardware and software vendors in the industry.
Founded in 1998, VAE, Inc. has shaped the company to attract, inspire, and retain quality individuals, and has carefully assembled a team of experienced innovative individuals with diverse background that can solve complex problems. They possess certifications from a variety of partners and vendors, such as Cisco, Juniper, HP, Sun, Microsoft and others.
Leveraging their technical expertise, a no-nonsense business model, and well-established relationships with product vendors, VAE, Inc. is able to identify best-value products and solutions for each customer at the lowest possible cost and automate and streamline the quoting and ordering process to make it very simple for customers to obtain products and services. The company has already ordered, warehoused, integrated, delivered, installed, and performed final configuration on tens of millions of dollars in IT products for the customers.
The interdisciplinary knowledge, experience and objectivity of VAE, Inc. will provide outstanding value for our customers, and we are certain that our partnership will generate many productive opportunities for both companies.
For more information on our new partner and their operations, please contact VAE, Inc.