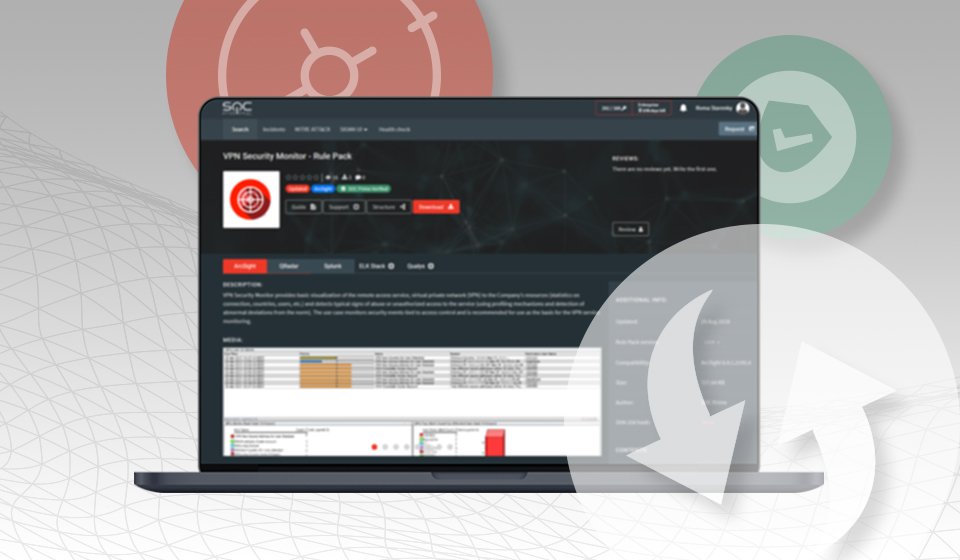 Delaware, USA – September 7, 2018 — It was a very busy summer at the SOC Prime R&D and today you can finally try out the updated Threat Detection Marketplace to unlock the full potential of your SOC.
The renewed platform provides real cross-platform experience and it is possible to focus on threat detection and not on the SIEM limitations. All content is now equally available for all platforms supported by TDM. This includes Sigma, Elastic, ArcSight, QRadar, Splunk, Qualys, Logpoint and Graylog.
Upgraded Search enables finding anything to understand and spot threats with Threat Detection Marketplace content in mere seconds, powered by Elasticsearch. All content is tagged with the keywords describing the applicable SIEM technology, log sources, threat actors, tools and techniques based on the latest MITRE ATT&CK Enterprise. Just one search request is all you need to zero in on the content to proactively prepare defenses for the next attack.
Threat Detection Marketplace platform now offers more SOC content than ever before. Based on community feedback and contributions there are now 3110+ rules available in TDM! And 2152 of them are free. This breakthrough is possible due to blazing-fast development of the Sigma, the generic rule format for the SIEM systems. With Sigma as the de-facto standard for the SIEM rules, TDM distributes and supports it with all essential content. Classic use cases are now renamed to the "rule packs", along with data enrichers, configs, playbooks and machine learning recipes.
Yet another good news: Online Translator for SIEM saved searches, filters, queries, API requests, correlation and Sigma rules to help SOC Analysts, Threat Hunters and SIEM Engineers is now available at https://uncoder.io/. It allows blue teams to break the limits of being dependent on a single tool for hunting and detecting threats. Easy, fast and private UI allows translating the queries from one tool to another without access to SIEM environment and in a matter of just a few seconds.
We hope you will enjoy the new look and feel of the Threat Detection Marketplace. Check it out at https://tdm.socprime.com