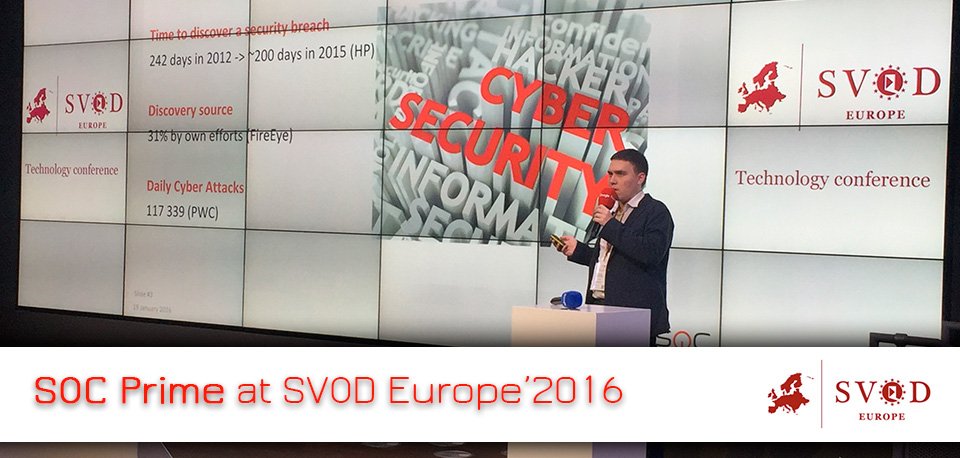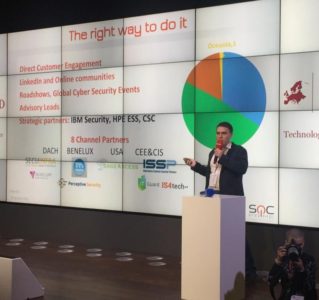 SOC Prime's CEO Andrii Bezverkhyi has successfully pitched our company at the SVOD Europe investor conference yesterday and is now preparing for the final round. Wish us luck!
The SVOD Europe conference gathers entrepreneurs, tech leaders, investors and seasoned business experts to support innovation and technological advances in Europe. One of the most exciting components a pitching competition puts promising startups on the stage to give them direct access to the prospective investors.
Our team is proud to present SOC Prime at the SVOD Europe for the first time and we hope this will help us establish our brand. We are grateful for this opportunity to network and interact with prominent tech leaders and experienced entrepreneurs.
If you want to have a more detailed discussion us or schedule a personal meeting please contact us at sales@socprime.com