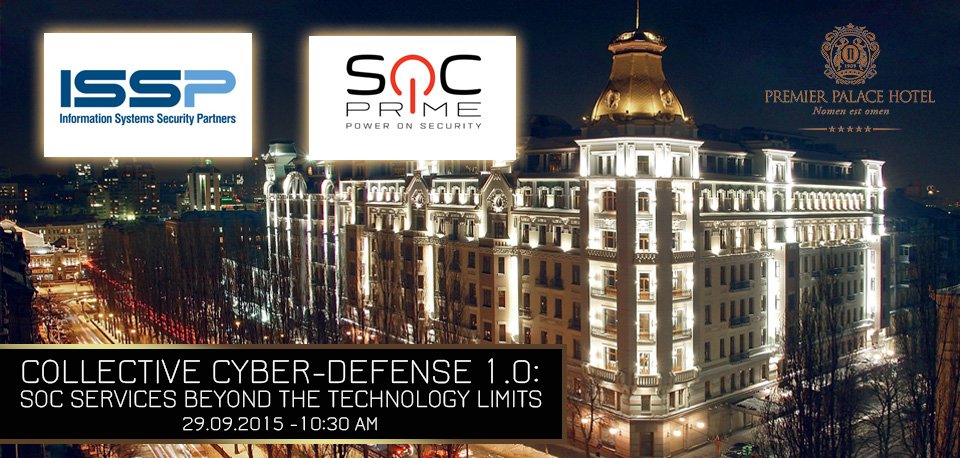 The first International Roadshow by SOC Prime and ISSP group "Collective Cyber-Defense 1.0:  SOC services beyond the technology limits" will take place in Premier Palace Hotel in Kiev, Ukraine on the 29th of September.
Experts from both companies will provide insight on SIEM and SOC operations according to the following agenda:
SOC Prime and ISSP partnership. Managed SIEM & SOC – maximum expertise, innovative solutions.
Research about trends, status and main issues with SIEM & SOC implementation in 50+ worldwide projects.
Practical solutions for the lack of FTE, low expertise, slow reaction speed of support and unpredictable deadlines.
Presentation of the first commercial SOC in Ukraine – ISSP Managed Security Services.
Managed Threat Intelligence and SIEM – new possibilities.
Using TI platform against fraud and for protection against cyberthreats.
Creating new solutions to combat financial fraud.
Contact us at sales@socprime.com if you are interested in these topics or want to invite our roadshow to your country!