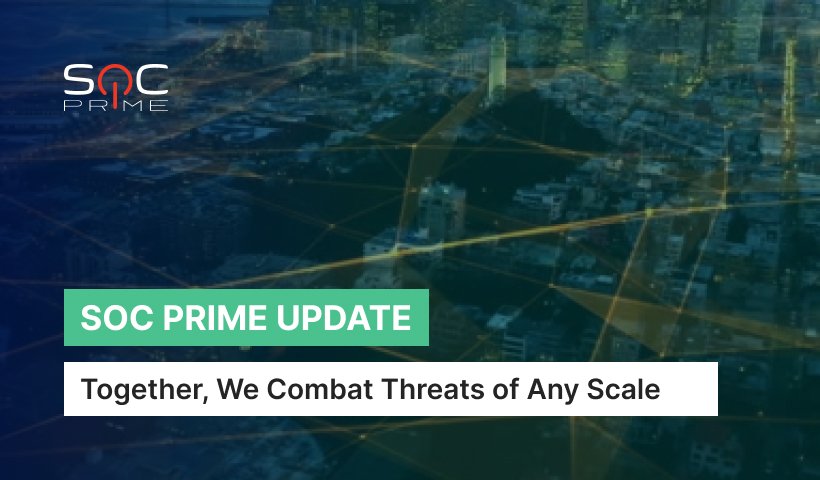 SOC Prime is a US based company with teams distributed across the globe in Europe, the Americas & APAC. We implemented different measures to ensure the SOC Prime Platform availability and that our support and services meet customer expectations and of course, foremost, support the safety of our employees and their families. 
SOC Prime had prepared and tested a worldwide business continuity plan (BCP) long before the situation in Ukraine escalated. This has been an integral part of our ongoing worldwide business planning and process development over the past years.
In addition to our BCP and our increasing presence in the EU, SOC Prime has established a new office location in Malaga (Spain) and is in the process of establishing a new office location in Australia.
Safety measures for SOC Prime employees based in Ukraine
As part of our BCP, SOC Prime employees that are based in Ukraine have been relocated to our office in Spain.

Employees that couldn't relocate for personal reasons are in continuous communication with our SOC Prime Security & Business Continuity Team to ensure they are in safe places.
SOC Prime Platform measures
The

SOC Prime Platform

itself is (and has always been) hosted in AWS Germany with backup in the US. Redundant DevSecOps access was established a long time ago in the EU and US.
Threat detection content is delivered by our worldwide distributed

Content Engineering Team

and by our

Threat Bounty Community

of Cyber Defenders. Our Content QA and Content Validation as well as teams serving our worldwide Community are distributed across the globe with a strong presence in the US, Australia, South America, and EU.
Business health & growth plans
SOC Prime received $11.5m of Series A funding in October 2021 to accommodate rapid customer adoption. We are cash flow and EBITDA positive.

SOC Prime continues hiring across the globe to strengthen our Customer Success, Engineering, Content, R&D and Professional Services teams worldwide. Overall, we continue to grow our team having crossed 100 employees at the turn of 2021 with plans for 160+ by the end of 2022.

Thus far in 2022, we have released over 500 unique detections for each of the 25+ supported technology integrations. Our estimate is that we will exceed 3,000 unique detections by the end of 2022. We continue to invest in content quality, automation, and curation modules of our SOC Prime Platform to continuously improve the quality of our platform, administration and ease of use.

In 2022, we anticipate a continued increase in threat bounty payouts to our threat researchers and developers as content quality and contributor volumes grow.  
The SOC Prime founders remain safe and are focused on taking care of our people and fueling business growth.
We ask you to support Ukraine in its defense against Russian aggression by any means you can. We all must act together to stop the war that may engulf the entire world. Please find below the links to official channels that publish real-time information from the field in Ukraine. These verified source shares accurate information so the world may know the truth:
Your support is highly appreciated! Here you can also find links to make official donations to Ukrainian Armed Forces to assist with the fight against Russian aggression:
During these turbulent times, collaborative cyber defense plays an indispensable role to combat digital cyber threats against democracy. Join the SOC Prime Platform to tap into the power of a global community of cyber defenders and build a safer future together.