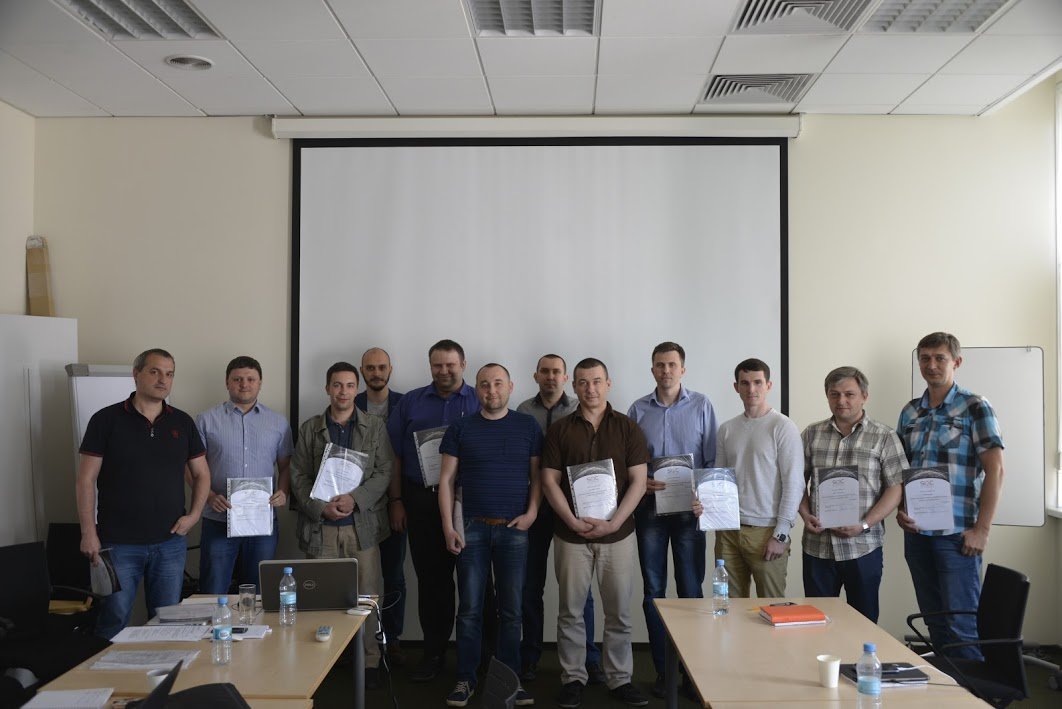 Kyiv, Ukraine, May 30, 2016 – SOC Prime conducted an expert master class on HPE ArcSight administration, SIEM best practices and SOC automation via Predictive Maintenance on Friday, 27th of May. Warmly welcomed by HPE Ukraine, 18 security professionals worked intensely with SOC Prime team for the whole day, collaborating on practical aspects of SIEM administration, field operations of ArcSight ESM and possibilities of automation of administration tasks. Attendees included regional representatives and major local telecom & finance organizations, banks, local energy and media sector holdings.
"I am glad to report on successful training of 18 security experts with prolific practical knowledge in SIEM area, ArcSight in particular. Thanks to all participants for a great feedback and active participation, it was an honor to lead the class! " said Ruslan Mikhalev, head of Technical Account Management @ SOC Prime.
All participants of the class use HPE ArcSight SIEM as one of primary tools at their daily job, as ArcSight administrators, SIEM project managers and SOC analysts. We have gathered feedback from the group and are glad to share that 79% of participants have confirmed: applying principles of Predictive Maintenance through SOC Prime Cyber Operations platform can considerably Save Time on their routine tasks, help improve SIEM Project ROI through effective license usage, SOC processes Transparency, manage the project Quality as well as considerably speed up the Support Operations.
"I want to thank HPE Ukraine for support and great reception. Today we established a new tradition that we aim to continue in nearest future across all EMEA. We are looking forward to confirmed Proof of Value engagements and enabling business to get ROI on their SIEM and SOC investments." – Andrii Bezverkhyi, CEO, SOC Prime.