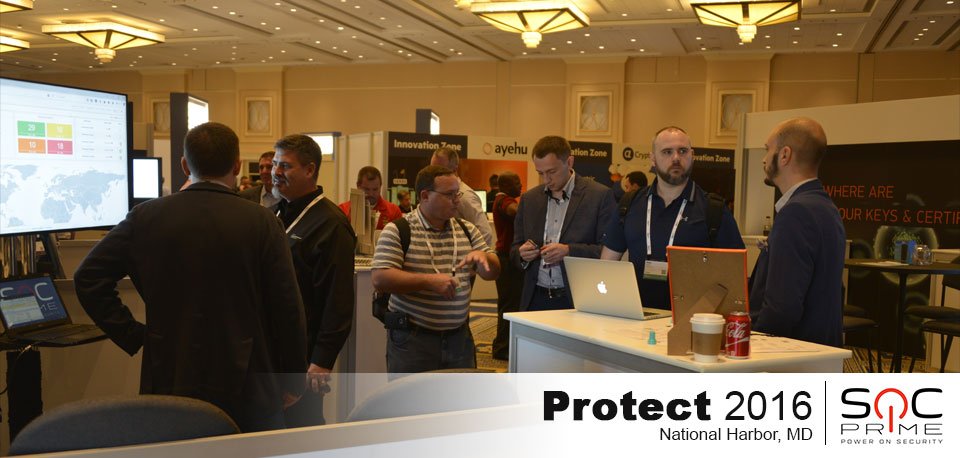 London, UK – September 30, 2016 – SOC Prime team has returned from the overwhelmingly positive and productive trip to Anomali Detect and HPE Protect!
During the events we had a chance to communicate with ArcSight creators and discuss what future of cybersecurity holds for everyone. We have gained a lot of insight from some of the best minds in the industry and we would like to thank them.
We also want to thank everyone who attended our breakout session at HPE Protect 2016, we hope it proved to be useful and applicable for everyday SOC operations.
Our stand was always full of people both newcomers and existing customers who provided us a lot of feedback for Predictive Maintenance. You all have our gratitude. Use Case Library demo turned out to be a great success and the amount of people registered for it stands as a proof.
We would like to give special thanks to Anomali and HPE for these events. We hope the next year of cooperation will bring even more exciting results.
Stay tuned for the video of our Protect presentation that we will release soon.