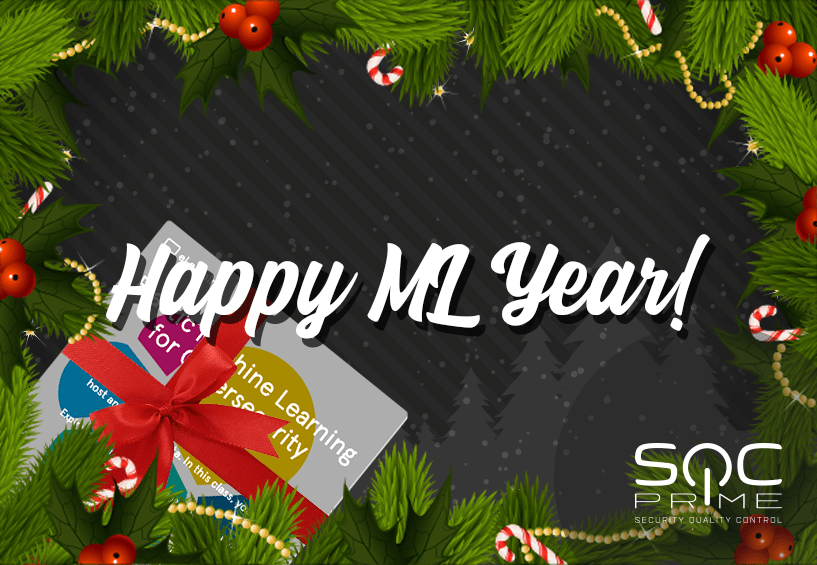 Delaware, USA – December 18, 2019 – We are excited to announce that 10 of the most active developers submitting content to SOC Prime's Threat Bounty Program (https://my.socprime.com/en/tdm-developers) will receive special gifts for 2019 Holiday Season! Together with our partner Elastic, we are giving 10 certificates to attend online training course of Elastic Machine Learning for Cybersecurity
(https://www.elastic.co/training/specializations/security-analytics/elastic-machine-learning-for-cybersecurity). You'll see how Elastic machine learning can help you quickly and efficiently detect cyberthreats, regardless of how much data you need to analyze – this is a great opportunity to learn more about the cutting-edge technologies provided by Elastic and improve your professional skills.
SOC Prime wishes you all the best for the 2019 Holiday Season!