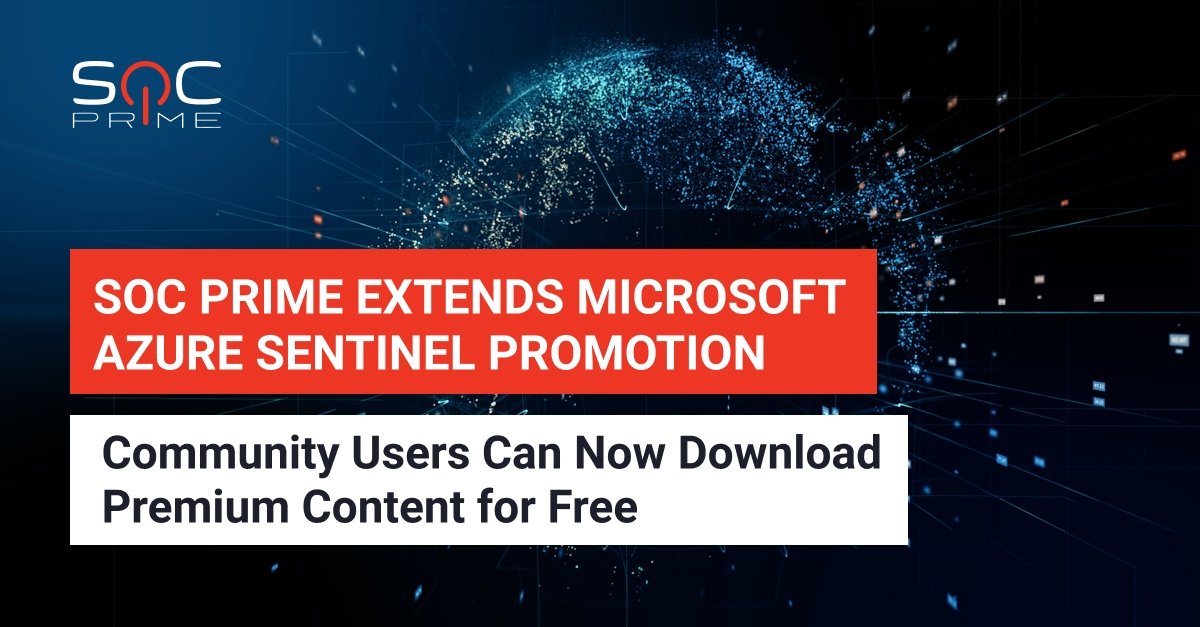 To fulfill the requests of our Threat Detection Marketplace users, in collaboration with Microsoft, SOC Prime continues the joint Azure Sentinel promotion until the end of 2021.
Promotion Benefits
We extend the Community access for Azure Sentinel users, so they can download the Premium content generally available only for paid subscribers. Apart from the regular Community advantages, this promotion unlocks the following Premium content items:
For your convenience, after signing up for Threat Detection Marketplace with the promo code, Rule Master will be automatically preset to display Azure Sentinel and Microsoft Defender APT content.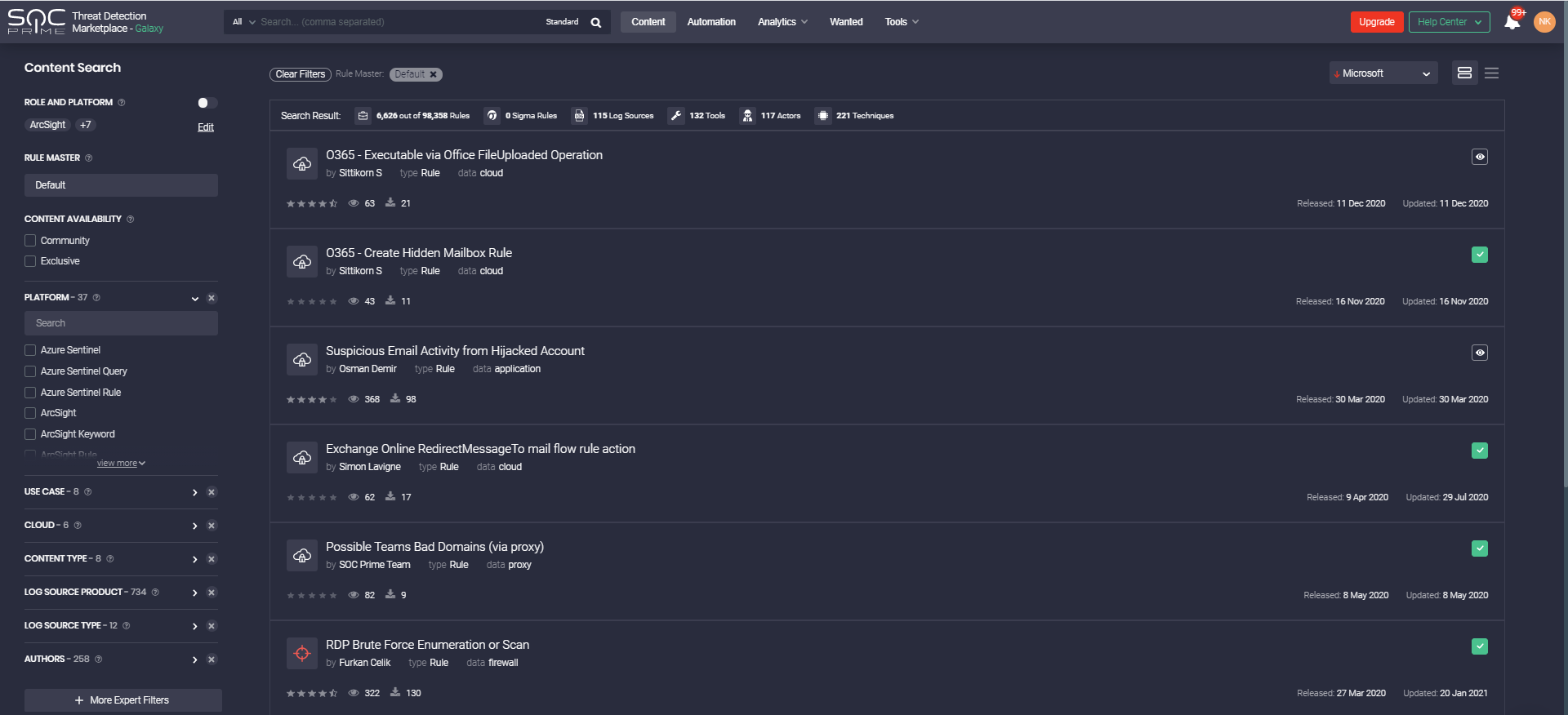 How to Get the Promotion?
To get the promotion benefits, subscribe to Threat Detection Marketplace using your work email.
Note: There is no option to get the bonus in case of using your personal email address.
You can sign up for Threat Detection Marketplace via the following link: https://tdm.socprime.com/signup/?promo=TDM-Microsoft-Promo-2020. In case of accessing the Sign Up page with this link, you will have the promo code automatically pre-filled.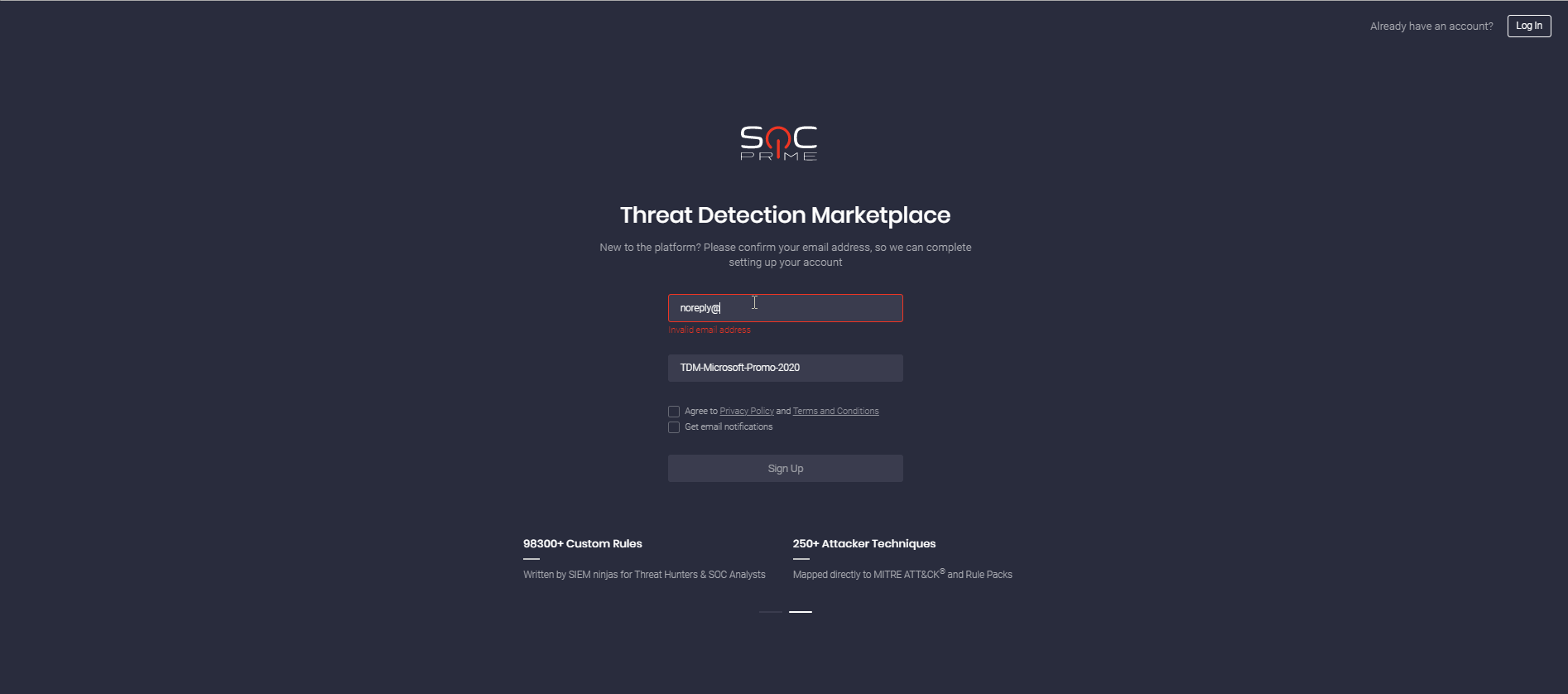 As another option, you can go directly to the Threat Detection Marketplace Sign Up page and manually enter the "TDM-Microsoft-Promo-2020" code by clicking the "Have a Promo Code?" button.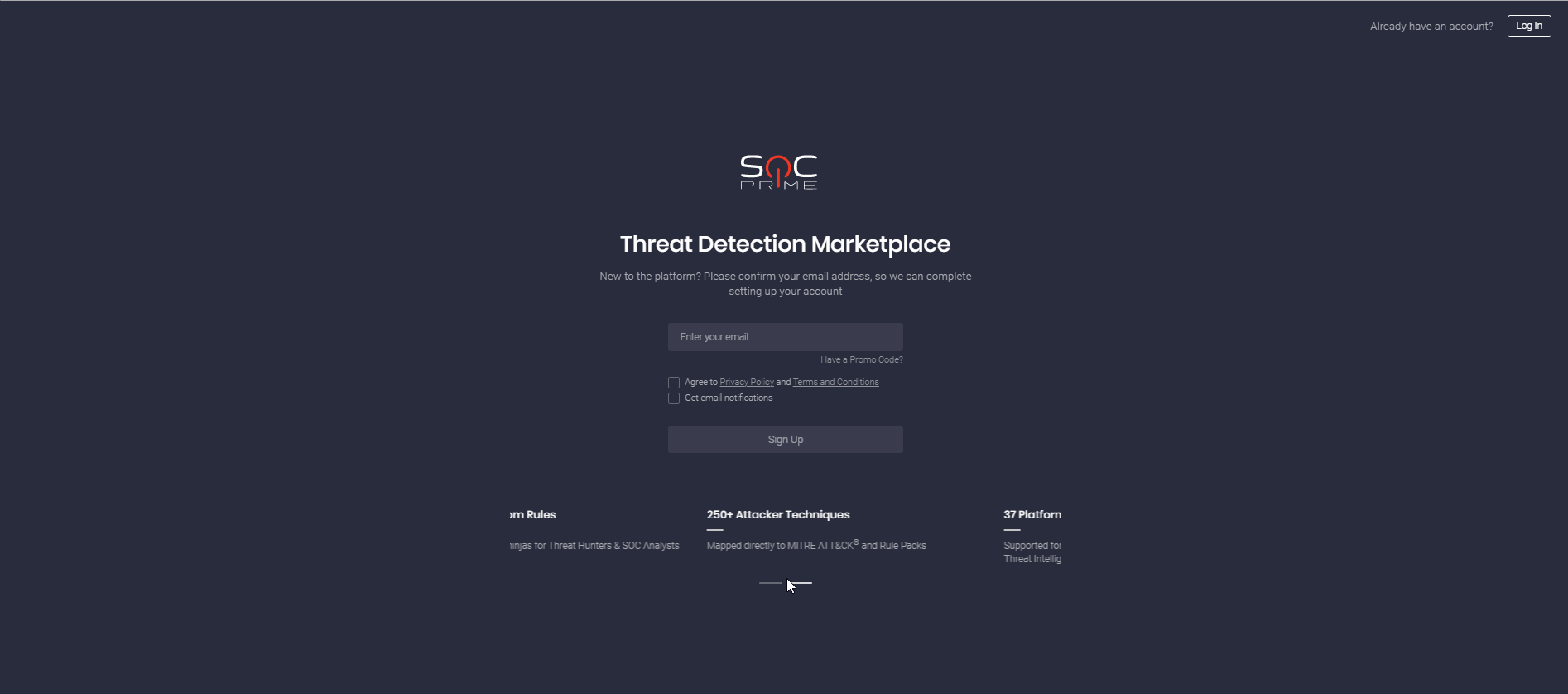 Following the successful sign-up, check the Content Access type on your profile. If you have Community access, then you can download the bonus content right away. In case of Limited access, please wait until our Support Team will link your personal account to the company profile.
The promotion is available for the new corporate users only. Registered users should contact support@socprime.com to check if they are eligible for promotion and get further clarifications.