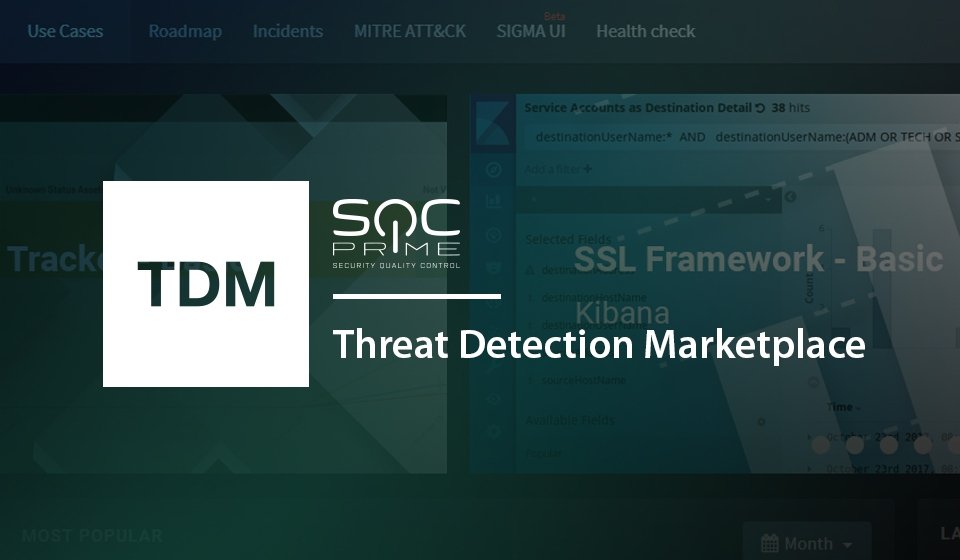 Delaware, USA – February 21, 2018 – SOC Prime, Inc. announces Threat Detection Marketplace, the first global cross-platform marketplace developed by security incident responders for fastest threat detection content delivery to CISO's, SOC Managers and SOC Analysts. Threat Detection Marketplace provides actionable and relevant Use Cases to defend against cyber threats and to facilitate SOC operations significantly. It has about 1250 saved searches and queries and more than 950 custom correlation rules that improve the efficiency of ArcSight, Elastic, QRadar, Qualys and Splunk. Select Use Cases that were already built and tested for the technologies you have in your organization and save the time of your security experts that is wasted on re-inventing Use Cases.
Access to interactive MITRE ATT&CK exploration section and global cyber attack statistics allows you to determine the most relevant cybersecurity threats and measures to protect your organization from them.
Health Check can analyze event logs of SIEM components to find any issues and solutions to fix them saving you from 15 minutes to 1 hour on every SIEM maintenance operation.
Learn more about available Use Cases: https://my.socprime.com/en/integrations/
Register and get 3 Use Cases for a single chosen platform free of charge: https://tdm.socprime.com/
Get more information about Threat Detection Marketplace: https://my.socprime.com/en/tdm/