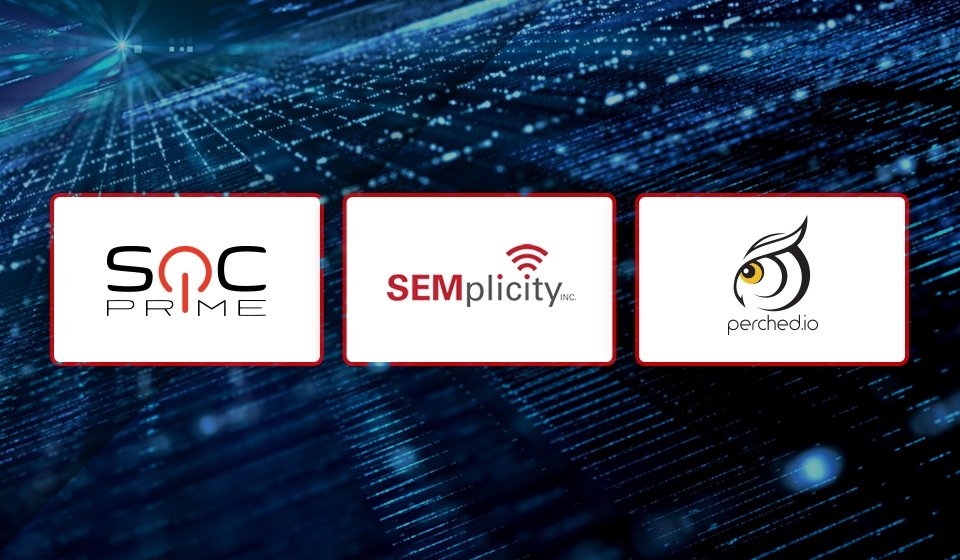 Maryland, USA – September 21, 2018 – SOC Prime, Inc. announces a new partnership with SEMplicity, a USA-based leading managed security service provider, and Perched Systems, a consulting firm that offers development, education support and consulting services for Security workloads on the Elastic stack.
SEMplicity is MSSP and consulting firm that specializes in large enterprise log management, searching, correlation and analytics. The company is one of the largest Micro Focus Enterprise Security Services Partners and an Elastic-licensed Managed Service Provider MSP. Since 2010, they have architected and implemented ArcSight at dozens of the world's largest corporations, including many Fortune 500 companies. Their security engineers are recognized experts in massive deployments of secure log storage and fast log searching using best-in-class proprietary and open-source tools. SEMplicity combines highly skilled, specialized ArcSight and Elastic experts with a no-nonsense business approach, and it is known for delivering well-defined projects, on time and on budget.
Perched Systems was founded by folks who are really crazy about cybersecurity. Their experience, professionalism and responsibility enabled the company to become the premier provider of consulting and education services. Perched Systems helps their customers to gain value from the widespread adoption of Elasticsearch, Kibana, Beats, and Logstash and its commercial features, security, alerting, monitoring, reporting, graph, and machine learning. As a SOC Prime partner, the company will complement our OEM Kibana plugin technology with their services.
"SEMplicity is an ArcSight partner having tremendous expertise in implementation and managed security services across the USA. Together we will help ArcSight customers with any technical issues from architecture to content migration and extend the capabilities to next-generation automated SOC powered by Elastic and SOC Prime", says Edvinas Pranculis, Vice President of Sales at SOC Prime. "Perched Systems are the authors of the RockNSM project which speaks a lot on their Elasticsearch and Network security expertise. We are excited to implement SOC Prime stack together with Perched and are working on the integration of our SOC workflow application with RockNSM to deliver advanced open-source SOAR capabilities. Combined with Sigma rules for threat detection and superb education team from Perched we are ready to take on most challenging and sophisticated Elastic deployments for Security Analytics."
For more information on our new partners and their operations please contact SEMplicity and Perched Systems.