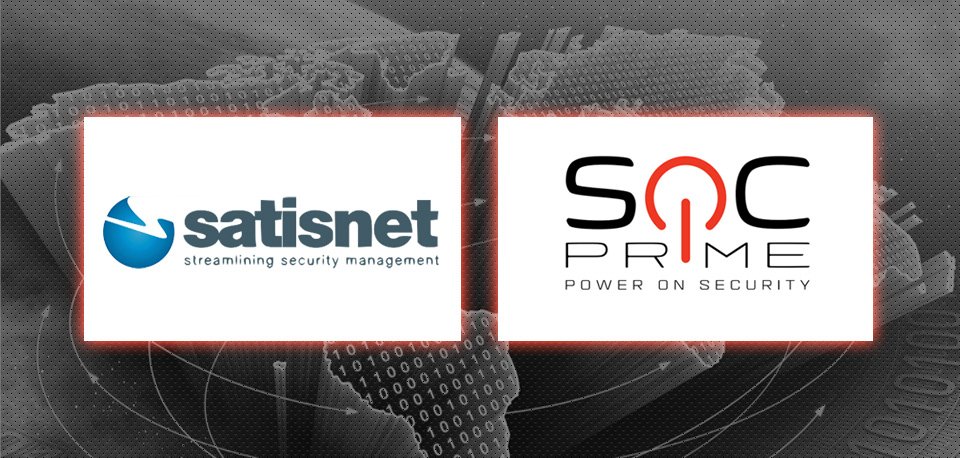 SOC Prime is proud to announce a partnership with Satisnet, a leading Cybersecurity Integrator and Managed cybersecurity services supplier dedicated to providing the highest level of customer care and technical support.
Satisnet becomes our first partner in the United Kingdom and we are excited about the opportunities this partnership brings to both companies. We believe Satisnet's experience and desire to stay ahead of the curve provide a very favorable environment for the introduction of SOC Prime's products.
"Satisnet is well-known for the ability to find and implement the latest and most efficient technologies. We believe their customers will be happy to learn about possibilities that our Cyber Operations Platform can bring them", says Andrii Bezverkhyi, CEO of SOC Prime. "Our goal is to increase effectiveness of security operations and Satisnet is one of the best partners to help us realize this goal."
For more information on our new partner and their operations please contact Satisnet.
SOC Prime, SOC Prime Logo are registered trademarks of SOC Prime. All other trademarks are property of their respective owners.