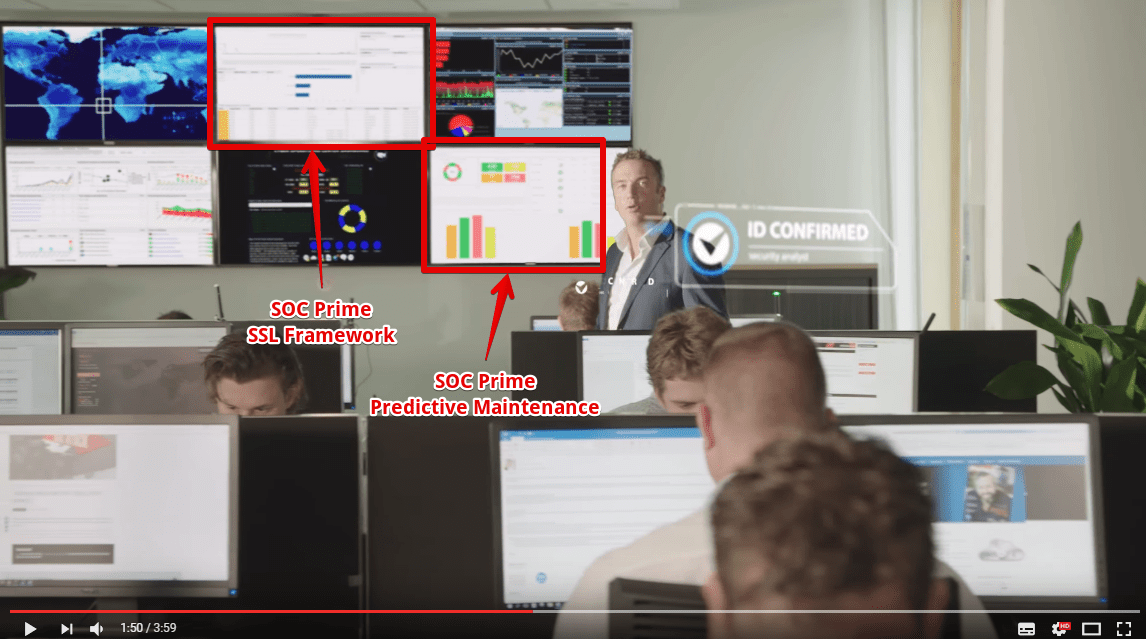 London, UK – October 18, 2016 – SOC Prime's Predictive Maintenance and SSL Framework are shown as an integral part of SOC in Motiv's commercial!
Motiv, a Managed Security Services Provider, is one of our first customers. The company is using our products for the inside operations as well as promoting them to the clients. Our Predictive Maintenance and SSL Framework are displayed at the center of Motiv's SOC operations in their latest promotional video that you can watch following the link to their channel and it is included on the page of their case study of SOC Prime's products.
Motiv is also one of our most active and experienced partners. It provides a full range of services ranging from delivery, design and implementation to outsourcing of security. Their own Security Operations Center (SOC) is used to detect, prevent and mitigate cyber attacks, vulnerability exploits and data breaches. SOC Prime provides backbone technologies that make Motiv stand out as the next generation SOC provider with proactive security defense capabilities, predictive analysis and advanced threat hunting.