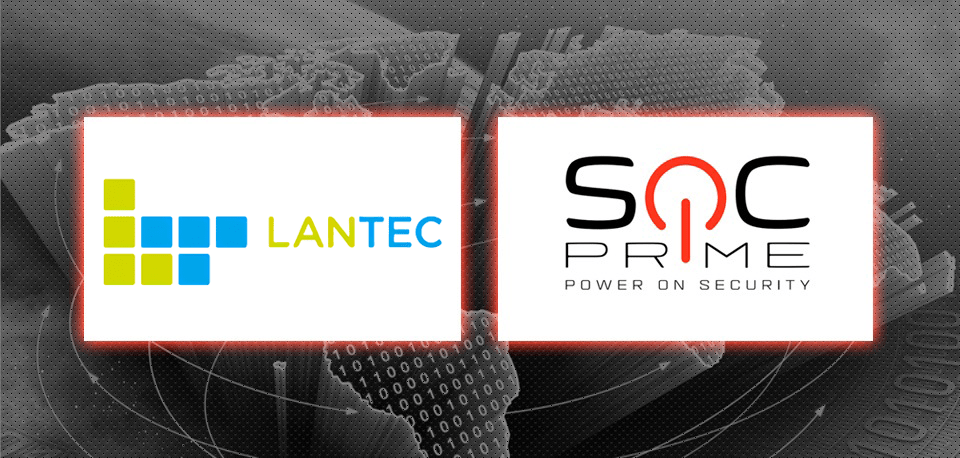 LONDON, UK – March 31, 2017 – SOC Prime announces a new partnership with one of the leading system integrators in Ukraine – LanTec.
LanTec is the largest and most certified platinum partner of Hewlett Packard Enterprise in Ukraine. The company was founded in 1999; experience, professionalism and responsibility enabled it to take the leading position of integrator and supplier of IT equipment and software. LanTec's successes are confirmed by partner statuses with key manufacturers: VMware, Cisco, Microsoft, HPE Security, etc.
The company provides its clients with services for various projects, from engineering and installation to integration of hardware and software systems and adaptation of IT systems. LanTec is engaged in creation of convergent infrastructures, network and engineering infrastructures, conducting audit, implementation and migration of data and services, as well as provides customers with extended and post-warranty support.
It's worth noting that the company provides its customers with the best and most reliable solutions for the information security, and we believe that our cooperation will improve the efficiency of existing SIEM solutions for customers and increase the speed and quality of administration.
Partnering with Lantec opens opportunity for our customers to receive end-to-end proactive cyber security services integrated with their infrastructure and business critical systems.
You can visit our partner's official webpage by followin this link