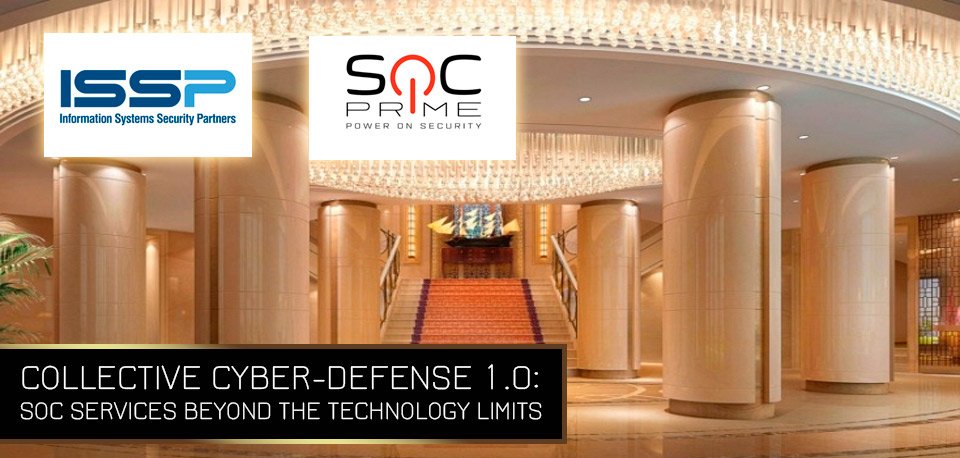 SOC Prime and ISSP Group continue their mutual endeavor to promote latest cybersecurity practices and solutions among international community. Our International Roadshow "Collective Cyber-Defense 1.0: SOC services beyond the technology limits" took place on Thursday in «Soluxe» hotel, Almaty, Kazakhstan.
As usually experts from both companies shared global and local experience to maximize the return on SIEM, application services SOC to automate the protection against known threats and proactively combat unknown threats, targeted cyber-attacks and fraud.
We want to express our gratitude towards ISSP Group for impeccable organization of the event and for the efforts to stay on the forefront of security technologies. We also want to give our thanks to the attendees whose keen questions helped us shape the discussion and were very topical and current, as well as for the friendly atmosphere.
We caught our CEO for a brief comment: "It was a non-stop thrilling discussion with deep dive into advanced SIEM Use Cases design and practical applications, practical SOC implementation challenges and achievements for local industries. A debate on how to apply Threat Intelligence Exchange and Managed Security Services in day-to-day operations was remarkable, touching many practical areas of balance between speed and agility of cloud-based security platforms, SLA and data privacy. SOC Prime is looking forward to return to Almaty soon and continue the journey across the world, so stay tuned!"