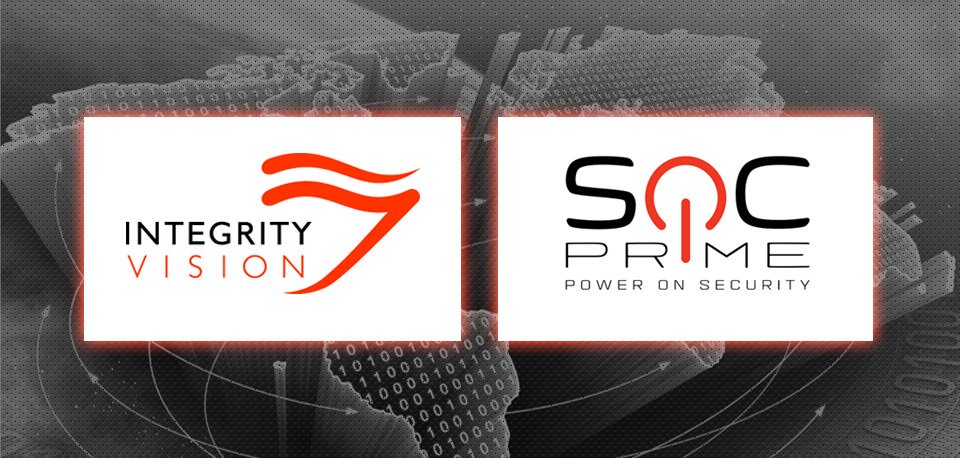 LONDON, UK. – April 26, 2017 – SOC Prime, Inc. announced a partnership with Integrity Vision LLC, a leading Cybersecurity Integrator in Ukraine.
Integrity Vision was established in April 2010 by professionals with more than 10 years of experience in system integration. They provide clients with complex full-cycle solutions, which include planning, design, delivery and implementation of software and hardware solutions as well as training and technical support.
We believe that expertise, knowledge and wide array of services of Integrity Vision will provide an outstanding opportunity for our clients in Ukraine to gain maximum value from SOC Prime's products.
For more information on our new partner and their operations, please contact Integrity Vision.