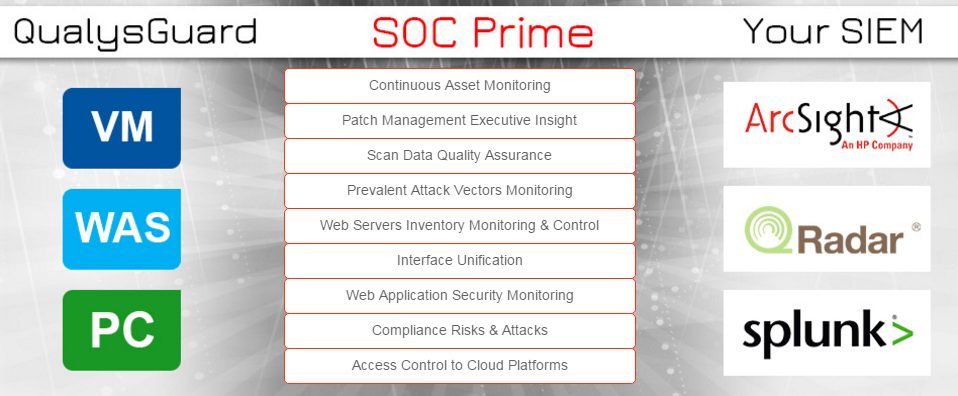 One of our primary goals is simplification of everyday menial tasks. In accordance with this policy we are making it possible to buy Integration Framework for Qualys (IF4Q) for small installations directly from our site and to have it deployed immediately. You can do it in several clicks here.
For the launch of our store, we are offering the following most popular IF4Q Use cases:
Continuous Asset Monitoring
Prevalent Attack Vectors Monitoring
Web Applications Security Monitoring
Access Control to Cloud Platforms
Compliance Risks & Attacks
Scan Data Quality Assurance
Interface Unification
You can read a detailed description of each entry at IF4Q page or at the store before purchase.
To receive your desired specification simply choose your SIEM (ArcSight, QRadar and Splunk are available at the moment), input number of IPs/APPs of your Qualys VM, PC and WAS modules and select Use Cases that you want to implement.
If you have any questions please contact us at sales@socprime.com.