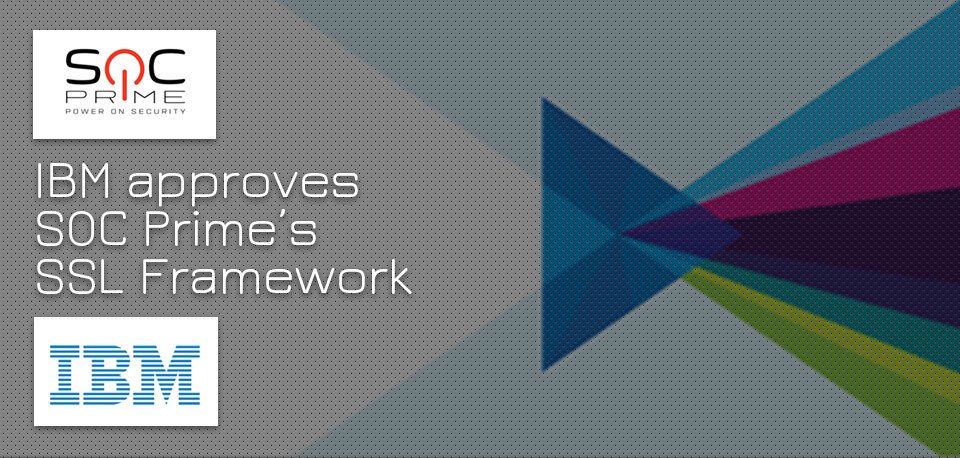 SSL Framework for QRadar has been approved by IBM and added to the Global Solutions Directory – link.
As a new business partner of IBM, SOC Prime has the opportunity to submit our own solutions for validation. After a thorough analysis all solutions that enhance user experience and provide value to the clients are added to the Global Solutions Directory. Such approval represents a critical step in cooperation with IBM, validated entries become an integral part of IBM solution ecosystem.
This yet again proves that the quest for SIEM performance and experience optimization is as important as ever and we are going to stay just as focused on the goal of making an effective Information Security a reality. SSL Framework just like all our solutions are aimed to deliver practical results with a speed and quality required to counter modern cyber threats.
SSL Framework automates encryption certificate management absolutely for free! Combining it with SIEM allows you to keep up with all the information about SSL certificates in your company. This includes automation of general data gathering, updates on the implementation of encryption algorithms and ciphers, scheduling machine-based checks, showing overall server rating, monitoring the date of expiry and updating you on the changes and new vulnerabilities. More info