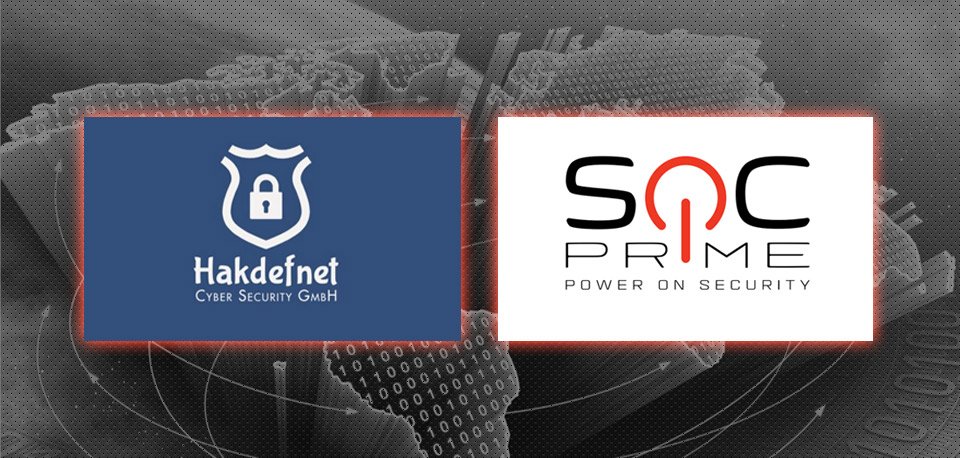 LONDON, UK. – November 22, 2016 – SOC Prime, Inc. announces the first participant of the Use Case Library Developer Program – HakDefNet.
HakDefNet originally started off as a BBS project back in the 90's, being one of the first with multimedia functionality on it in EMEA. This soon then turned into a skills shop that started helping users and then morphed into a full blown consulting shop with hardware sales. During the years a lot of research was done into hacking, cracking, cyber security and crime. Projects with Government, Security Industry and a diverse and global set of customers and partners ensued. HakDefNet has its own specialized development team for information security that provides corporate trainings for cyber security divisions (Red, Blue, Warfare Intel / Defense Teams), as well as penetration testing for military at the state level.
HakDefNet experts were deeply impressed by the innovations brought by the Use Case Library and decided not only to become our partners but also to provide their own content for our transformative platform.
We are working closely to ensure the best quality of the content that will become available to all our customers in the very near future.
There has never been a better time to register for Use Case Library!
Ready to try out SOC Prime TDM? Sign up for free. Or join Threat Bounty Program to craft your own content and share it with the TDM community.