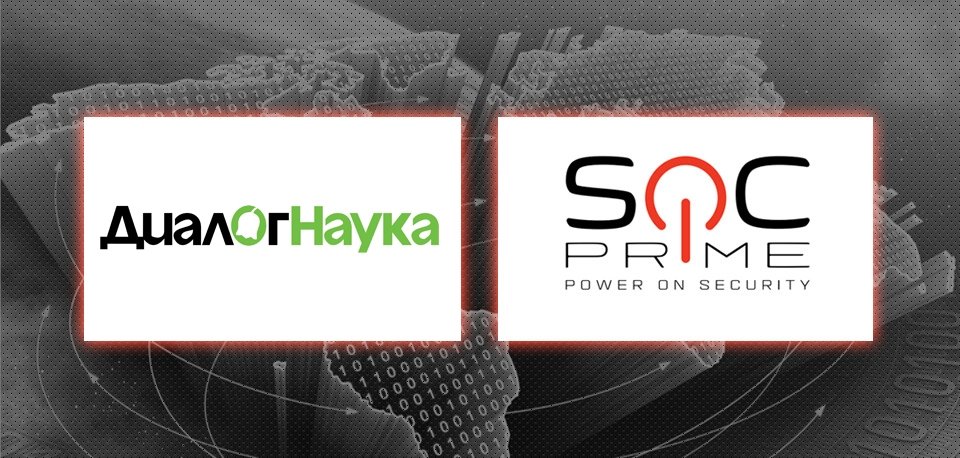 London, UK – April 18, 2017 – SOC Prime, Inc. announces a new partnership with DialogNauka, one of the largest providers of information security services and solutions in Russia and the CIS.
DialogNauka was founded in 1989 and with its comprehensive approach to information security quickly took the lead positions in the market. Since 2015, the company is platinum HP Enterprise Security Partner. Currently, the company provides a wide range of services in the areas of consulting and integration of cybersecurity solutions including compliance audit to more than three thousand corporate clients in various countries. DialogNauka works with the newest and most advanced technologies from market leaders in information security and a high level of technical support to its customers.
We expect that our collaboration will give new and existing customers the most complete protection against modern cyber threats and assure an incredible quality of security. Thanks to DialogNauka's extensive experience and Security Management Assistance platform, our customers will be able to significantly increase the effectiveness of cyber security products and make managing them easier and more accessible.