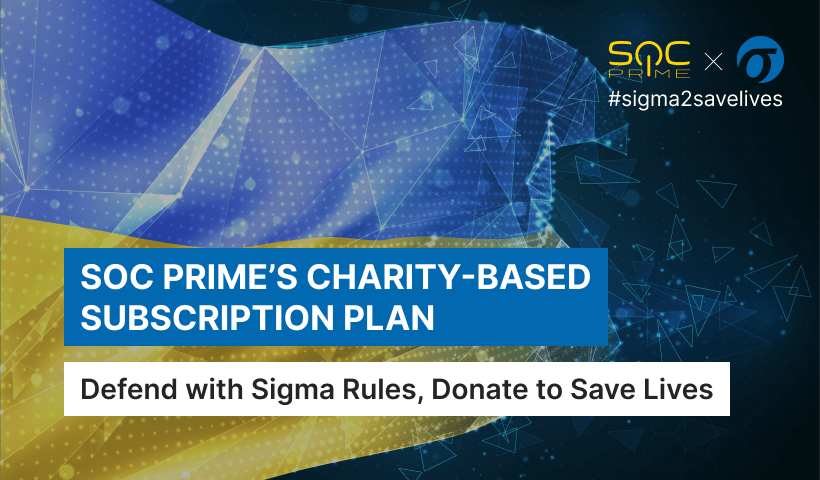 100% of #Sigma2SaveLives Revenue Goes to the Come Back Alive Foundation
Today, we have launched a new #Sigma2SaveLives charity-based subscription with 100% of revenue going to the Come Back Alive Foundation, the largest non-governmental Ukrainian organization that uses funds to supply technology, training, and accouterments to the Armed Forces of Ukraine. You can purchase this charity-based subscription via SOC Prime Platform. By leveraging Sigma rules as part of this subscription plan, you make a donation helping to save the lives of Ukrainian people and defend Ukraine against russian aggression. 
#Sigma2SaveLives provides access to the entire collection of Sigma rules against russian state-backed APTs along with 50 curated detection content items of your choice. Security practitioners can obtain this 1-year subscription in a few clicks via Stripe to proactively defend their infrastructure against russian cyber warfare with complete support and updates to the rules in stock. For more details on the subscription plan, please visit the dedicated page in the SOC Prime Platform at https://tdm.socprime.com/journey/.
If you would like to make a difference and support Ukraine in its defense against russian aggression, please make your own donation to the Come Back Alive Foundation at https://www.comebackalive.in.ua/donate.