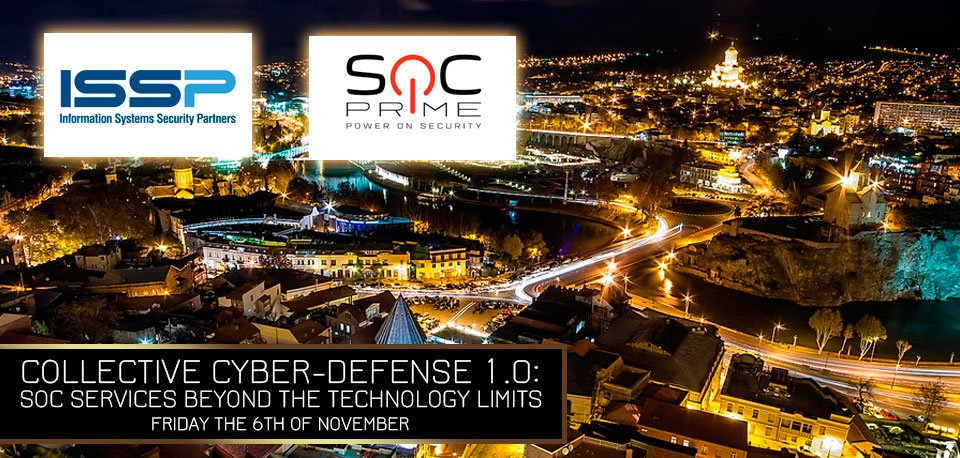 The International Roadshow by SOC Prime and ISSP group "Collective Cyber-Defense 1.0:  SOC services beyond the technology limits" will take place in Tbilisi, Georgia on Friday the 6th of November.
Experts from both companies will provide insight on SIEM and SOC operations. Among other topics we will discuss the potential of managed SIEM & SOC, research about trends, status and main issues with SIEM & SOC implementation, practical solutions and our best solutions.
Contact us at sales@socprime.com if you are interested in these topics or want to invite our roadshow to your country!