Enabling Next Generation of Managed Security Services
The core of SOC Prime's business is applying cutting-edge practical solutions to security technologies: an advantage of expertise, consolidated knowledge and automation for efficient SIEM operations and Vulnerability Management services. As SVM technologies adoption has reached its peak while market for outsourced SOC and SIEM managed services is booming we are dedicated to solidify this growth by enabling the Next Generation of Managed Security Service Providers. We are giving you all the instruments you need to grow Your Business. Starting from the foundation of transforming routine administration operations to Predictive Maintenance and scaling all the way to Security Analytics, technology fusion and multi-vendor SIEM deployments we help MSSPs to achieve a previously challenging quality of service, boost operations efficiency, reduce TCO and increase revenue.
Seize a bigger Market and Revenue stream
Cover more attack vectors and offer more Use Cases to your Customers delivered by your SOC through leveraging the state-of-the-art CyberView and SIEM of Your choice.
Address the SANS Top-20 requirements with our Analytics Center for Executive visualization and exploration of fundamental security areas like Continuous Asset Monitoring, Patch and Vulnerability Insight and quality of Scan Data, with answers available at your fingertips in merely seconds.
Deliver SaaS, On-premise or Hybrid solutions to service more Customers needs, from co-managed SIEM to fully outsourced SOC.
Break the limits of mono-vendor strategy: with our platform you can help Customers who have Qualys but don't have a SIEM, or use Splunk and want to augment it with outsourced ArcSight offering. Our Predictive Maintenance makes all those technologies manageable with a single Executive and Technical web console, enabling transparent operations for all the stakeholders: from End Customer to SOC management and experts.
Scale better and faster as your SOC team learns on SIEM best practices on-the-job from a distilled and community vetted center with a continuous QA backed by SOC Prime team.
Forget about ineffective "SIEM monitor yourself" approach that hits on your budget by eating more EPS/GB/CPU/Electricity and essentially $$$ that would otherwise increase your OpEx.
Exceed Customer's expectations
Stop fighting an uphill SLA vs cost battle – foresee and prevent downtime and malfunctions through Predictive Maintenance.
Uncover complex threats and incidents faster and reduce SIEM false-positives to absolute minimum.
Drastically speed up SIEM operational performance by automating routine tasks.
Monitor more devices, write or operationalize more Use Cases by freeing your FTE
Simplify management of multi-tenant, multi-tier, geo-distributed and multi-vendor SIEM deployments.
Assure that Your SIEM infrastructure is ready for operationalizing Cyber Threat Intelligence and you will deliver value directly to Customers, and not get stuck with false-positive alerts due to parsing or missing log data.
Find more threats in less time and get more time for your team to investigate those threats!
Demonstrate the top quality of Your SOC to your team, management and to your Customer! That's right, our Predictive Maintenance platform was built with security in mind from day 0, available for secure remote HTTPS Executive access from a web browser or a tablet.
Take it for a spin, Free of charge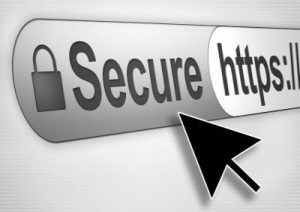 To get your new business started we offer a freemium and open-source integration with Qualys SSL Labs as turn-key plugin to ArcSight, QRadar or Splunk available for immediate download and deployment in multi-tenant and multi-customer environment. Briefly SSL Framework does just that:
Enriches Qualys SSL Labs, the world's leading solution for SSL certificate management, by automating the entire process and integrating results with SIEM solutions
Considerably speeds up operational performance by automating routine tasks
Easy and Fast deployment
SSL security management powered by Qualys SSL Labs
Free of charge tool for building new fully automatic added value service.
Automate, Predict and Take action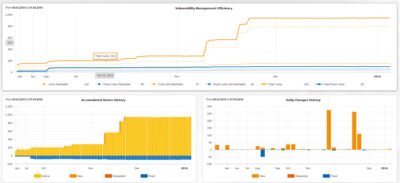 SOC Prime's platform enables MSSP to transition from reactive outdated SIEM support into proactive & Predictive Maintenance, and CyberView unifies Vulnerability Management and SIEM technologies to work as a whole. The core benefits available to you:
Predictive Maintenance monitors All SIEM components in 24x7x365 mode, it spots every single error and applies unique algorithms to predict malfunctions, alert SOC personnel and provide an actionable vetted solution all just under 5 minutes and ready for action by Your experts.
Continuous monitoring of key SIEM operational metrics such as Log Data Availability, Data Quality that includes parsing and enrichment, security and performance boost your SOC's efficiency by directly addressing the question of $ spent per Gigabytes of data processed. No more wasting of precious SIEM license and money on non-actionable data!
All solutions are backed by official vendor recommendations, QA's by SOC Prime team and vetted by fast-growing worldwide community of SIEM experts with online exchange capabilities and are tied together in a single google-like Knowledgebase.
FTE savings become a reality through direct reduction of man-hours required to maintain a SIEM in the areas of issue Detection, Solution Discovery, QA and Remediation. For example, it takes 10 minutes for an expert to manually grep/search an error when he sees some correlation content not working. Afterwards, based on expert's experience it would take another 10 to 30 minutes to search up a solution in siloed knowledge sources and still some more time to test the solution for applicability before finally applying it to test and then production environment. With SOC Prime PM an issue is detected, prioritized, enriched with vetted solution is delivered automatically – all under 5 minutes!
Adhering to SLA for Incident detection and response is directly tied to how efficient are the procedures, and how keen is the SIEM team to detect any malfunctions in log data availability or operations problems. With PM you can rest assured that you know and fix any issue faster than it may impact the SLA terms.
CyberView connects leading Vulnerability Management platforms, such as QualysGuard directly with your SIEM and assures continuous operations and monitoring of Scan Data quality. It also enables full leverage of Vulnerability, Asset Changes, Compliance, Patch and Web Application Security data.