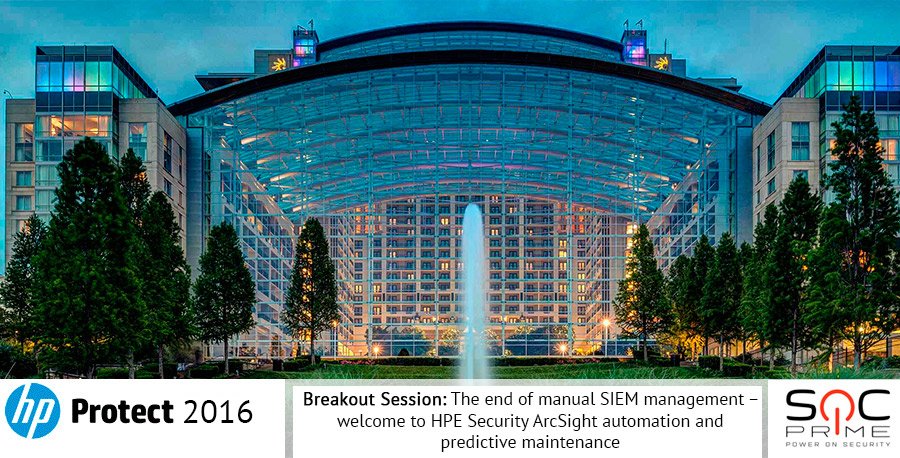 LONDON, UK. – September 1, 2016 – SOC Prime, Inc. announces that it was assigned booth SB62 at HPE Protect 2016.
We are happy to welcome anyone to come take a look at our booth SB62, we will demonstrate our products and share the latest news.
HPE Protect is one of the largest worldwide security events of the year, bringing together over 1,700 security colleagues from around the world. With nearly 200 sessions targeted at helping attendees understand internal and external activity and identify potential threats, hands-on demos, a Bad Guy Lair, a SOC and onsite support, attendees can accomplish more in a day at HPE Protect than they could in months any other way. They can see and play with the latest security advancements in the CyberSecurity Hall, talk to the experts about the latest product and solution breakthroughs or spend valuable time learning about security solutions from dozens of partners.
Come by our booth, talk to experts and see our products! If you want to schedule a meeting please contact us sales@socprime.com and see you at Protect 2016!